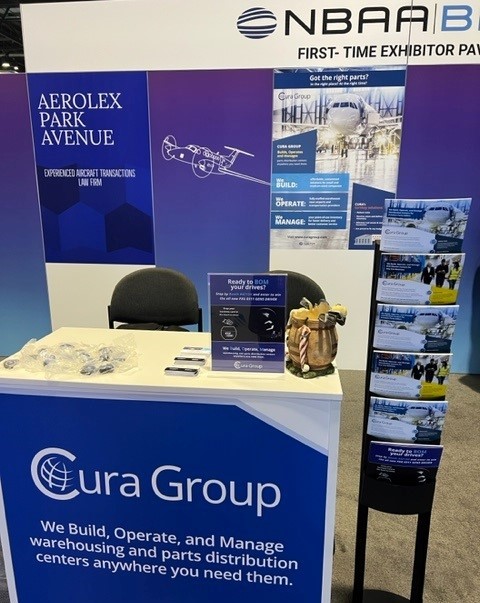 Here are the top 5 supply chain issues that were top of mind for business aviation companies at this year's NBAA conference.
The National Business Aviation Association (NBAA) is the leading organization for companies that rely on general aviation aircraft to help make them more efficient and successful. According to their website, the vast majority of businesses in this community – 97 percent – are small- to midsize operations.
Last week, the NBAA held its annual business aviation convention in Orlando, FL. Even though Hurricane Ian blew through town just days earlier, it wasn't enough to knock the show off course.
Cura Group was there to meet some of these smaller companies and find out what's keeping their aviation supply chain professionals up at night.