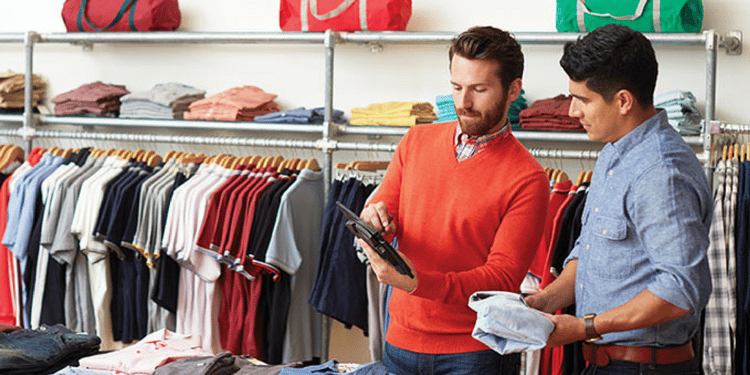 The purchase process is quickly becoming a completely digital experience, with buyers and sellers all but eliminating human interaction. Almost everything can be done online. But is this what consumers want: no in-person customer service when purchasing a product?
Shuttered retail
A combination of overbuilding and the growth of online shopping over the past decade has led to a record number of retailers closing their stores. Through early April 2017, 2,880 retail closings were announced. That's more than double the amount of closings announced by that time the previous year.
Many of the closings are national retailers such as Payless Shoes and RadioShack, to name just a few. The CEO of Urban Outfitters, Richard Hayne, likened the current crisis to housing bubble: "Thousands of new doors opened and rents soared. This created a bubble, and like housing, that bubble has now burst."
Traditional retail has simply not evolved along with consumers shopping habits. Many companies continued to expand their physical locations, not understanding that what was happening to brick-and-mortar stores was about to happen to them. The thought that consumers needed to try on clothes, or handle products prior to purchasing, was some of the reasoning that led them astray. Today, if you look at the numbers, apparel is about to overtake consumer electronics as the largest e-commerce category.
A balancing act
Relying too heavily on a brick-and-mortar store presence can lead to trouble for your retail business; however it's important not to veer too far in the other direction. A recent survey of almost 25,000 consumers found that human interaction was extremely important to customer satisfaction. In fact of those 25,000, 65 percent found that in-store service is the best channel for tailored experiences.
It's clear that consumers want to be able to switch between digital and physical when it comes to their purchasing habits. "Click and collect" has become an increasingly popular way to make purchases. To accommodate this preference, sellers must use an omnichannel approach, allowing the consumer to make the purchase online, but pick up the item at a physical location, if desired.
How to take advantage
Direct sellers are in a unique position to take full advantage of this phenomenon — after all, customer service is at the heart of direct selling. So how can direct sellers lead the charge in this digital shopping era?
Employing an omnichannel approach is key to allowing consumers to float freely between digital and physical space, and to interact with customer support when they want.
By utilizing personalized methods to promote items pre-sale, and then guiding customers through the purchase-decision process, direct sellers can offer a customized approach to digital sales. They can then use post-purchase customer service to gather data to better inform sellers on future selling decisions.
By offering consumers personalized service to go along with purchases through digital channels, direct sellers can continue to grow business, while traditional retail goes belly-up.
Related posts: