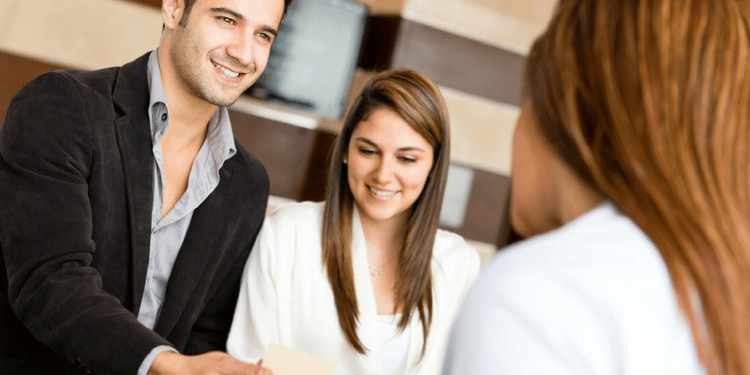 E-commerce product delivery has evolved to the point that customers don't just expect their purchase to arrive quickly; they expect it to arrive for free. So how can your online retail business keep up with competitors who offer free two-day shipping? Managed customer pick-up centers could be the solution.
The Amazon effect
Fast, free shipping: it's what every consumer wants and, in many cases, expects from their online retail provider. Companies like Amazon — which is larger than the next dozen largest e-retailers combined — are able to use size to their advantage to deliver fast and free. Unfortunately, this kind of service isn't a feasible option for most e-commerce retailers.
E-retailers unable to provide free, immediate delivery services need to distinguish themselves by offering alternatives. They still need to get their products into their customers' hands in a fast, inexpensive manner without dragging down their bottom line.
Customer pick-up centers are a win-win
Businesses need multiple ways to stay in touch with their customers. Web, mobile, and direct selling are just a few ways you can reach your target audience. However, they don't address the high costs of free, fast shipping. Online retailers still need a channel of delivery that can be beneficial and affordable to both customers and their business.
Enter managed customer pick-up centers. By breaking down purchase-process silos, managed customer pick-up centers offer an omnichannel solution for e-commerce businesses looking to get products into the hands of their consumers in a timely and inexpensive manner.
By utilizing the "click and collect" method, consumers get the multi-touchpoints they desire in a retailer, while getting their products quickly and affordably. In return, e-retailers get satisfied customers, while avoiding the overhead costs associated with free shipping.
How it works
Opening a brick-and-mortar location can seem a daunting task, and rightfully so. There are many steps involved, from figuring out where the store will be located, to the day-to-day operations, and everything in between. But what if your e-commerce business could work with an organization that takes care of all of that for you? This is where Cura Resource Group can help.
Cura's services are based on a build-operate-manage philosophy. Bypassing traditional real estate investment and location development, this approach lets organizations save both time and money, while allowing them to expand their e-commerce business to include physical sites at the same time. The flexibility of Cura's model allows them to deliver a service that suits each businesses' needs on a case-by-case basis.
The benefits
There are many benefits to utilizing a managed customer pick-up center. As mentioned, having a physical presence gives your e-commerce business multiple touchpoints to enhance your omnichannel strategy. Additionally, aside from a cost-effective alternative to free/fast shipping, managed customer pick-up centers give your customers a safe, secure place to receive packages.
This list of benefits goes on. But, when it all gets boiled down, third-party-managed customer pick-up centers make sense for e-commerce businesses looking to differentiate themselves, while meeting customers' demands for fast, free shipping.
Related posts:
Curious about how a managed customer pick-up center might work for your business? We'd be happy to talk through a solution that fits your individual goals. Get in touch to learn more.