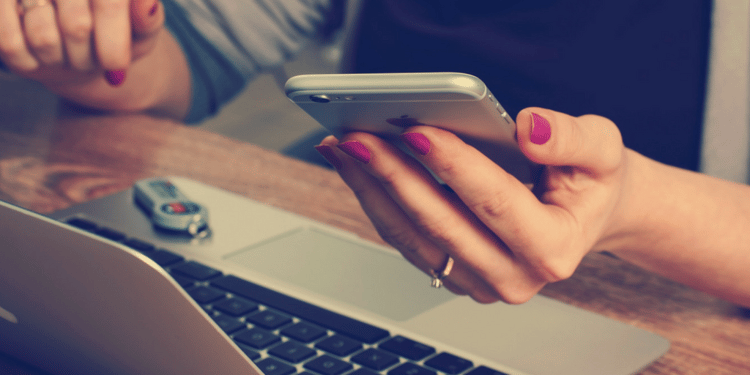 Think about any direct-selling business and a digital-first approach is probably not what comes to mind. But, young entrepreneurs launching direct-sales endeavors are changing how today's businesses operate.
Shaped by the needs of Generation Y, more direct sellers are leveraging digital tools in all aspects of their businesses — from sales collateral to how an independent business owner operates.
Why a shift to digital is necessary
Today's direct sellers — and their customers — have gravitated to the online marketplace. Consumers are increasingly turning to their computers and, more and more, their phones to make purchases. In fact, over 100 million people in the U.S. shop via their mobile devices on a regular basis, and that number is expected to continue to grow each year. Independent business owners (IBOs) are no different: They are looking to manage everything from purchases to business operations with the tap of a finger.
E-commerce sales in United States alone reached $349 billion last year, a 14% increase over 2014, according to the U.S. Department of Commerce. And eMarketer reports that the growth will continue unabated, nearly doubling to just over half a trillion dollars by 2019. To be part of this trend, companies must digitize their resources to meet the needs of the current and next wave of IBOs and their customers.
What digital tools are direct sellers using?
Independent business owners want fast, easy access to the tools that help them sell and market their product. Customers want convenience, access to product information, and the ability to shop online and receive deliveries quickly. Here are just a few ways direct sellers have gone digital:
They are digitizing print materials.
According to Amway — an $11.8-billion direct-sales company that supports 100,000 IBOs — digital materials have reduced the company's print costs by 70%. This includes the company's sales toolkits; various articles and clinical research papers; and interviews about research, development, and manufacturing processes.
They are using business-management apps instead of printed tools.
Business-management-tool applications allow IBOs to track business transactions — like sales, order fulfilment, and payments — in real time. Some allow the IBO to see beyond their individual business activity to that of their entire team's transactions.
They are assisting consumers as they shop.
Developers are creating apps that serve consumers as they checkout or seek further product information at the company's customer convenience center location. These apps can provide video or audio descriptions for each product by simply scanning its barcode.
They are making online shopping possible for consumers in "undeliverable" locations.
Direct sellers are opening walk-in product pick-up centers and offering automated delivery lockers that are accessible during extended hours. These solutions offer same-day delivery options, convenience, and protection from the risk of theft associated with traditional delivery methods.
In this digital age, a shift is underway to empower IBOs to reach more customers and prospects — whenever and wherever they choose to operate — as well as meet delivery needs and expectations. Digital tools allow direct sellers to meet the needs of their IBOs — and their customers.
Related posts: