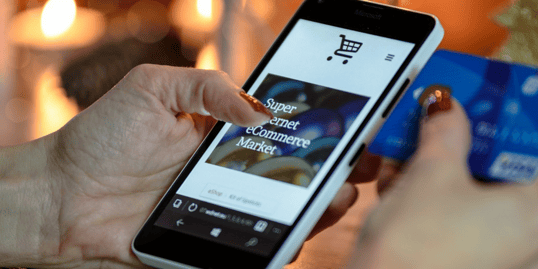 Take a look at the latest trends in retail, and one fact becomes abundantly clear: e-commerce is the only place where substantial growth is occurring. With double-digit growth annually over the past few years, e-commerce is the future of retail.
But not all e-commerce is created equal. By that I mean not every e-commerce business knows what it takes to be successful in the current customer-centered climate.
Consider Forrester Research's recent study of online shopping experiences and expectations. Here's an overview of its findings and the best practices for retail sites that follow.
The

o

mnichannel

e

xperience
The two words that flow through every successful e-commerce venture is "seamless omnichannel." It's all about making a purchase easy for your customer, no matter how they choose to buy or how they want their purchase delivered.
Forrester recommends that e-commerce businesses are most successful when they marry their omnichannel silos together in a way that gives the customer the impression that all are working in harmony. That includes a well-designed website, an easy and transparent check-out experience, a variety of options for shipping or pick-up, and a robust customer service component.
If you can sync all of these elements together, you can achieve the highest goal — customer loyalty. Your loyal customers will return again and again to your site to make purchases, and perhaps they'll tell others of the great experience they've had buying your products. With strong customer loyalty, you've also won "influencers" who will build your brand.
A seamless user experience
How do you reach the "seamless" goal? By putting in place the infrastructure to satisfy several basic demands that e-commerce customers have come to expect.
It requires a lot of behind-the-scenes work on your end, such as syncing customer databases, inventory control, payment options, and customer interfaces. Your website needs a strong mobile component in order to satisfy the emerging trend toward mobile searches and purchases.
If you have talented designers managing your website, intuitive employees, and software handling issues with inventory and fulfillment, your result will be the transparency and ease-of-use that your customers seek.
Customer service in the omnichannel world
Customer service has always been the cornerstone of a well-run business. It doesn't matter what you sell. Your customers want assurances that your products are backed up by a friendly and responsive customer service component. And these days, there's an additional hitch to this expectation for e-commerce businesses — customers expect that you'll fulfill the order in a variety of ways, including same-day delivery and in-store pickup.
That last-mile delivery challenge can be a hard one for direct seller e-businesses to achieve, but it's a necessary hurdle to jump. As Forrester points out, roughly 57 percent of e-commerce businesses plan to have a mechanism in place for in-store pick-up, ship-from-store, or same-day pick-up by 2020. For most pure e-commerce companies, this requires building customer pick-up centers in key markets. These kinds of centers can be managed in a cost-effective manner by third-party logistics providers.
Customer pick-up centers provide shoppers with a live person to interact with, which is an important — and increasingly rare — ingredient in top-notch customer service. A well-trained and personable customer service rep will build your customer loyalty. Don't count on an automated phone system to handle that task for you — we all know how much of a turnoff it can be to get stuck in an automated phone tree. It's one of the primary complaints about customer service.
The most successful e-commerce businesses have figured out how to build a truly seamless omnichannel model that responds to their customers' wishes. Have you put together an effective omnichannel plan?
Related posts: