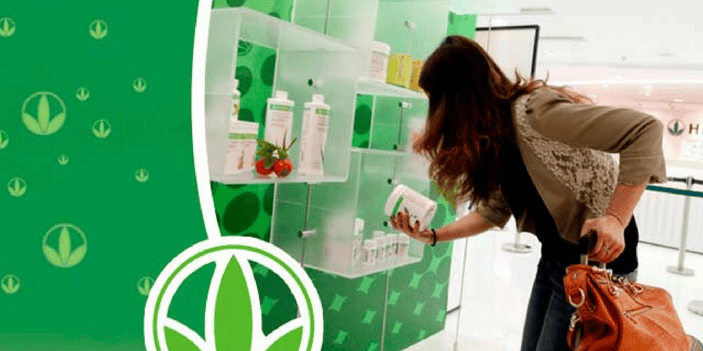 If you're a direct sales individual distributor, you realize that time is money. You want to be able to get the fastest moving products while they're hot, so you can get them into the hands of your customers.
What if your organization not only understood this, but facilitated faster distribution? Reduced the need to manage inventory? Gave independent distributors a gathering place to support clients, attend training sessions, and share success stories?
That's exactly what Herbalife Nutrition did in building 9 local sales centers throughout the U.S. and Puerto Rico.
Easier access to inventory = Improved customer experience
Herbalife Nutrition is a $4.5 billion global nutrition company with more than 8,000 employees around the world. It sells nutrition, weight-management, energy and fitness, and personal care products through dedicated independent distributors in more than 90 countries.
In building local sales centers, Herbalife has adapted to the way their independent distributors do business. Having a local sales center allows distributors to focus on building client relationships instead of constantly worrying about inventory management.
Distributors generally don't want or need to keep a lot of inventory on hand. They would much prefer to replenish stock whenever necessary. For distributors in proximity of Herbalife's U.S. two distribution centers, this isn't a problem — order the product online, then pick it up locally.
But what if a distributor doesn't live particularly close to one of the two distribution centers? They must wait days at a time for a shipment to arrive. For the direct sellers, making a customer wait even two days because you are out of a particular product is unacceptable. Herbalife realized there had to be a better way for their distributors to access products quickly and easily.
Local pick-up centers bring products closer to home
Herbalife looked at ways to allow their distributors access to products, while bypassing traditional shipping methods. The solution was to supplement their major distribution hubs with local pick-up centers to fulfill distributors' orders closer to home.
Herbalife turned to Cura Resource Group to build, staff, and operate these centers. While Herbalife owns the inventory, Cura provides all the other fulfillment services at the centers.
By utilizing these local pick-up centers, Herbalife distributors are able to quickly access products. The centers also allow Herbalife and distributors to bypass shipping costs, while providing a safe place for inventory to remain until picked up.
Real benefits of a local presence
Not only do the pick-up centers fit into Herbalife's overall distribution strategy, they build brand awareness in the community and help facilitate the company's high-touch corporate culture. They offer a space for distributors to host and attend training, share success stories, and learn about new products and promotions. Additionally these centers provide access to the local work force and local market intelligence.
With distributors able to access products and make transactions as quickly and easily as possible, Herbalife Nutrition empowers its individual distributors to run successful, independent businesses.
Learn more about the measurable benefits Herbalife has realized through our new case study.
Related posts: