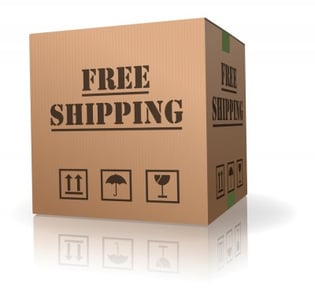 What's the biggest challenge your supply chain faces? If it's keeping pace with your customers' ever-changing demands for faster/cheaper/better delivery service, you are not alone. It's an issue that's been topping many of the supply chain surveys of 2016.
There are a few key reasons delivery service can be challenging. We'll focus on two big ones in this blog — the last-mile delivery challenge and the cost/convenience factor.
Cost and convenience
For better or worse, Amazon has moved the earth on customers' delivery expectations. Most people now presume free shipping with their purchase, and they want to get their items in a very short window of time. A couple of days is now considered the outer limits for "fast shipping," and many customers are demanding same-day fulfillment. Just a few years ago, 3-4 days was considered fast.
Free shipping poses a huge cost to businesses. Shipping rates inched up about 5 percent this year, and there's already some announced increases coming down the pike for 2017. It's a big bite out of the bottom line, and it's hard to imagine how businesses can continue to soak it up in the long run.
Jerry Storch, CEO of Hudson's Bay Company, bluntly described the overhead cost of free shipping directly to customers: "The economics are clear, Direct-to-home has a supply chain cost that's three times higher than a store-based model… It's a very expensive model."
Now add in the expectation that an item be delivered on the same day that the customer orders it, and the cost of home delivery skyrockets. For some unfortunate businesses, promises of same-day delivery have led to financial ruin.
Last-mile challenge
The "last mile" — the final leg between a distribution center and the customer's doorstep — is typically the hardest part of the shipping journey, and the most expensive.
In many markets, particularly urban centers, getting packages to the customer's doorstep can be difficult, and sometimes impossible. The surge in home-delivery demand has put unexpected strain on residential city streets that aren't designed to handle an influx of trucking traffic. Delivery services aren't staffed to smoothly handle the seasonal ebb and flow of customer demand. And most multi-unit urban buildings — such as high-rises — just aren't designed to process deliveries on the scale that the world of e-commerce has created.
Solutions
Many major retailers are embracing one particular solution to both the free shipping dilemma and the last-mile conundrum: allowing customers who order online to pick up their items at a nearby physical location.
For retailers with an existing brick-and-mortar infrastructure, it's relatively simple.
But e-commerce businesses that don't have a significant retail footprint have options as well. They can add automated locker systems and/or customer service centers to their existing business model. By placing these solutions in select markets where certain products are in high demand, businesses can reach "undeliverable" customers and meet their delivery expectations.
The last-mile challenge can be a tough problem. But by diversifying how you handle delivery to that market, you can provide a higher level of customer satisfaction, limit your shipping expenses, and grow your business.
Related posts: