We love cities. Four out of five people in the U.S. live in cities, and they're not just any people -- they're Internet-connected consumers who work, play, and shop, from home. So cities, which already have the most people and the most technology, are critical e-commerce growth markets even if last-mile logistics can be hard.
The World Economic Forum reports that the pandemic led to a 25% rise in consumer e-commerce deliveries in 2020. And 10% to 20% of the increased volume will likely persist over time. According to Deloitte, "owned" delivery systems belonging to local businesses enjoyed a clear advantage fulfilling increased demand over the last 18 months. Why? Because they didn't have to rely on third-party gig-economy partners.
We started Cura Group to meet the needs of direct sales businesses that want a brick-and-mortar presence to overcome urban delivery challenges, but lack the resources or interest to develop and manage their own commercial real estate. Today we design and operate local sales pick-up centers in New York, Miami, Chicago, Los Angeles, San Juan, and beyond.
We Also Love the Herbalife24 Triathlon
When CRG client Herbalife Nutrition announced they were bringing the Los Angeles Triathlon back in 2019 after a three year hiatus, we said "we're in, how can we help?" We have deep roots in L.A., and not many cities can offer the opportunity to swim in the ocean, bike through a historic downtown, and then run to a finish festival at a world-renowned venue like the Staples Center. So when COVID cancelled the 2020 race we knew we'd be back as a sponsor in 2021.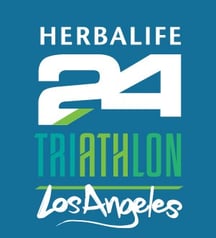 This year's event includes both an Acquabike format and a 22-mile bike tour in addition to the standard international swim-bike-run competition. Acquabike, a trimmed-down triathlon that forgoes the traditional 26.2 mile run, is ideal for strong swimmers and cyclists who still crave the thrill of crossing the finish line.
Can't be there in person this year? Not a problem. You or your relay team can join a Virtual Triathlon to swim, cycle, or run the route from anywhere in the world during the entire month of October, right up until race day. Use your personal fitness device and the My Virtual Mission app to track your progress, follow yourself on Google street view, or just check the weather in L.A. You'll even compete against other virtual participants while you learn about points of interest along the way.
About CURA Resource Group
The Herbalife24, as it's now known, is a unique point-to-point experience that honors the diversity and culture of L.A. and we're proud to be a sponsor. It's also an important fundraiser for JDRF. JDRF leads the fight against type 1 diabetes (T1D), an autoimmune disease that affects over 1.25 million people of all ages.
If you go, look for our CRG volunteers who will be on site before, during, and after the race to help move merchandise and gear from the loading dock to the finish line. Going above and beyond to serve the local community is nothing new for them – it's what they do every day.
Contact us today to find out what we're doing in your city, and how our services can solve your urban last-mile delivery problems.
Related Blog Posts: