Our Executive Team
Stephen Brillati
Managing Partner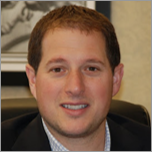 Stephen Brillati is the Executive Vice President and Chief Operating Officer of the Cura Resource Group (CRG). As a founding partner of CRG, he is responsible for overseeing all aspects of the company's operations, including real estate investment activities, new project analysis, and the development and management of client PCCs.
With more than 18 years of experience leading operations for businesses within the real estate, construction, and manufacturing industries, Mr. Brillati has consistently distinguished himself as a dedicated professional. Along with his marketing background and expertise locating and penetrating target markets, Mr. Brillati is well versed in P&L, due diligence, inventory management, budgeting, cross-optimization, establishing joint ventures, and creating strategic partnerships.
Mr. Brillati earned a Bachelor's Degree in Sales and Marketing from Wayne State University School of Business Administration. He also holds a Florida Building Contractors' license, is a member of the ULI, CBIA, BIA, and is Vice Chairman of the Christian Brothers Philanthropic Organization.
---
Joseph Craparotta
Managing Partner
A founding partner of Cura Resource Group (CRG), Joseph Craparotta serves as the Executive Vice President and Chief Marketing Officer. Through developing and directing sales and marketing initiatives for CRG, Mr. Craparotta has become a go-to subject matter expert and skilled leader in positioning clients for success as they seek to attract and create meaningful engagements with their target audiences.
With over 28 years of business management practice, Mr. Craparotta's background includes traditional retail brick-and-mortar stores, e-commerce retailing, software development, real estate site selection, and planning. In addition to CRG, he has founded multiple companies, including Commerce Canyon and ReplyManager.
Mr. Craparotta earned a Bachelor's Degree in Marketing from Haworth College of Business. He is also an eBay Certified Solution Provider and Yahoo Store Developer.