Local Presence: Real Benefits for Your Business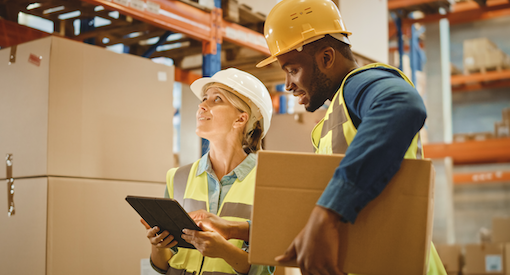 Today, an automated, interconnected, and digital global supply chain is vital to meet the expectations of customers who could be just about anywhere. Yet, many industries find there are real benefits to holding inventory in a physical location close to where your customers live and work.
This is where Cura Group comes in. Our turnkey distribution centers are an idea whose time has come.
What can a physical location do for your business?
Reduce Cost. Working with Cura to build, operate, and manage your point-of-use distribution center cuts costs. Our labor and overhead expenses are generally much lower than larger companies. That means we can work with just about any budget.


Avoid Delivery Issues. E-commerce continues to boom but there are times when fulfilling orders using traditional shipping services can fail. If next-day delivery isn't fast enough or buyers want to avoid delivery in unsafe neighborhoods, a convenient distribution center enhances your ability to offer top-tier customer service and broadens your customer base.


Increase Convenience. A local presence can help you provide same-day fulfillment with the added flexibility of accepting all forms of payment, including credit cards and cash. And if service quality, price, and convenience determine whether someone chooses you or a competitor, then holding critical inventory in the right place at the right time can increase your sales.


Manage Complex Logistics. Cura now offers specialized contract logistics services for product manufacturers and retailers. You'll benefit from strategic sales assistance, private label development, account management, and other services. Plus, we'll help you minimize chargebacks, comply with specific packaging, labeling, and sorting requirements, and perform pick and pack operations at a local level.
Grow Faster. We're experts in opening new markets. We can site, build out, staff, and train your team in a new facility in just a few months, taking the burden off you. Are you based outside the U.S. and strategizing about setting up a parts distribution operation in North America? We can help.


Enhance Credibility. Online sales and fulfillment are essential, but a visible location with your company's name and logo on the door makes your business seem stable and familiar. However, choosing a location, building out a site, and managing day-to-day operations is beyond the resources of many businesses. Why not let us do it for you?


Improve Quality. When a trusted 3PL partner like Cura Group manages consistently dependable distribution for you, you can focus on providing the best experience for your customers – from first contact through product delivery.
Make sales soar by keeping your fastest-moving parts and products

exactly where they're needed!

Contact Cura today to discuss the positive impact a custom distribution model could have on your business.