Warehousing-as-a-Service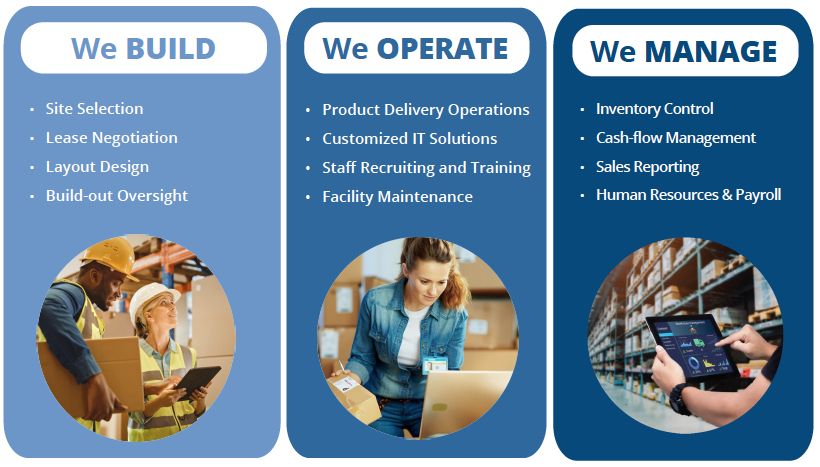 Cura Group was created to meet the last-mile distribution and warehousing needs of any business that wants a physical presence near where inventory is used, but doesn't have the time, financial resources, or skills to develop and manage real estate on their own.
Our services are based on a Build-Operate-Manage strategy — a cost-effective way for parts distributors and e-commerce sellers to store critical inventory close to their customers, avoid supply chain delays, control freight costs, and — most importantly — improve delivery times.
Whether it's a free-standing, branded local pickup center, a full-service contract logistics and "pick, pack, and deliver" site for multiple retail suppliers, or a fully staffed, point-of-use parts distribution center, we offer custom 3PL solutions to meet your needs — nationwide.
Let's talk about your distribution strategy and how we help companies like yours grow their business.