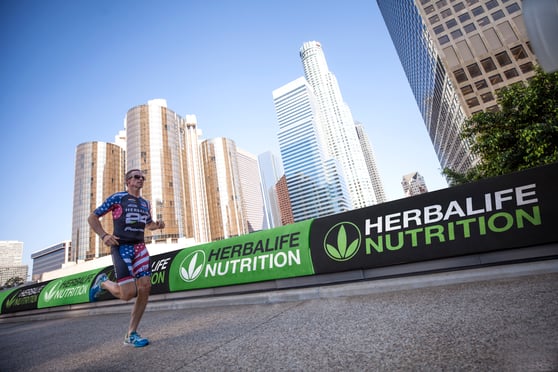 On June 2, 2019, Herbalife Nutrition will bring one of the world's premier sporting events back to Los Angeles after a three-year hiatus. As a sponsor and the company that manages Herbalife's two local pick-up centers in California, we're proud to support their mission to make the world healthier.
Building strong, healthy communities
Independent Herbalife distributors are dedicated to empowering athletes 24-hours a day and helping them live happier and healthier lives. The goal of these distributors is to build strong client relationships based on their personal knowledge of fitness and high-quality nutrition and personal care products. Cura Resource Group's (CRG) goal is to make it easy for them to succeed.
For over a decade CRG has helped Herbalife build and operate local sales centers — staffed by bilingual customer support teams — in urban centers throughout the U.S. and Puerto Rico. Herbalife distributors can drop by these convenient locations to get product information, replenish stock, make purchases, and pick-up or return inventory.
Cura Resource Group was created to fulfill the needs of direct sales businesses wanting a brick and mortar presence in new markets. For Herbalife, our pick-up centers are open six days a week to fulfill in-store, phone, or click-and-collect online orders. While Herbalife owns the inventory, CRG provides all the other fulfillment services at the centers. Flexible payment options, distribution close to home, a thriving entrepreneurial culture, and the full support of a company like Herbalife behind it is empowering individual distributors to build successful, independent businesses.
Last-mile fulfillment – it's what we do
It takes a lot of effort to get thousands of athletes to the venue, registered and through the various events of a multi-level triathlon, especially in a densely populated city. But our highly trained staff is in the business of helping direct sales companies navigate the challenges of building and managing last-mile distribution solutions. It's what we do.
For this event, we're putting our logistics and customer service expertise to work to pick, pack and distribute gift bags to each of the participants. Before the race we'll pick up pallets of Herbalife24 branded gear and store them in our warehouse. On the day of the event, we'll be at the registration desk to answer questions and make sure everyone gets their race bag. As a sponsor, CRG is also actively involved in fundraising for the Union Rescue Mission, the official charity partner of the triathlon and we're proud of that, too.
About the Herbalife24 Triathlon Los Angeles and 5K run
Interested in participating, watching or volunteering for the Herbalife24 triathlon? Here's what you need to know:
Date: June 2, 2019
Registration: Individual, team, recreational, Aquabike and 5K Run/Walk options
Course Description: "A one of a kind tour through the heart of Los Angeles. The swim starts at iconic Venice beach, followed by a relatively flat and fast ride through various LA neighborhoods en route to Downtown Los Angeles. The run takes runners through more of Downtown LA and Koreatown."
Volunteers: Man the Expo, transition sites, finish line or course aid stations
Corporate Challenge: See if you're the fittest company in L.A.!
To learn more visit www.herbalife24tri.la