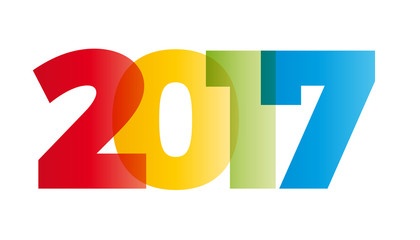 With New Year's Day almost upon us, it's the perfect time to reflect on the past year and start making resolutions for 2017.
If you manage a business, hopefully 2016 was good to you. In general it was a kind year for many e-commerce businesses, with consumers shifting their buying habits heavily toward online retailers. The period between Black Friday and Christmas Eve saw e-commerce sales increase substantially — up 17.2 percent from the prior year. And that shift is predicted to increase again in 2017.
Along with that phenomenal e-commerce growth comes some interesting trends in consumer behavior and expectations. Let's take a look at three of those trends, and how you can embrace them to make your 2017 more successful and profitable.
3 e-commerce trends to embrace in 2017
1. Mobile shopping
Within the rapidly growing e-commerce economy, there's a spearhead driving the way — sales made via mobile devices, or m-commerce. People love the convenience of shopping with their mobile devices. It's estimated that m-commerce sales increased by 39 percent this year, and that trend is expected to accelerate.
In response, e-commerce businesses have to make their mobile strategy a priority. Your mobile site needs to be optimized to make your customers' experience seamless and enjoyable. What does that mean in practical terms?
Your catalog of items needs to be easy to search.
Buttons for taking actions – such as making purchases – need to be large and easy to find.
Your site needs to be secure from hacking.
It needs to have intuitive functions, like auto-filling personal data, to ease your customers' experience.
Images need to be sharp and accurate.
In short, you've got to present your mobile customers with a well-designed and thoughtful site that they'll want to return to again and again. It's worth the time and effort to make it your best portal.
2. Big data harvesting
Every time a customer interacts with your business online, the interaction generates information about the customer's interests, buying habits, location, demographics, and other details. It's an unprecedented insight into your customers and, by default, the strengths and weaknesses of your business.
Analyzing this data in aggregate — in other words, harvesting big data — can help e-commerce businesses modify their marketing and sales strategies and, ultimately, maximize their bottom line. But a surprisingly large number of businesses are not looking at their big data.
Many analysts believe that 2017 will be the year when big data and a related phenomenon — the use of artificial intelligence in anticipating customer habits — will grow into a wider trend. The businesses that use big data wisely will benefit.
3. Last-Mile Fulfillment Options
Every e-commerce business has felt the impact of the so-called Amazon Effect. For better or worse, it's put pressure on e-tailers to get their products to their customers faster than ever before.
In 2017, the Amazon Effect will translate into added pressure to give customers same-day delivery options. We're already seeing how big retailers like Home Depot, Kohls, Target and Walmart are responding — they are giving their e-commerce customers the option of in-store, same-day pick-up. This also provides them with an easy and less-costly way to handle holiday returns.
That strategy is working well for existing brick-and-mortar retailers. But what about e-commerce businesses that don't have a retail store infrastructure? Many are creating their own network of customer pick-up centers in their most lucrative and promising markets. A few choose to build and manage their own centers, but for the majority who'd rather focus on their e-commerce business, there are options available to outsource the operation of these last-mile solution centers.
Those are the three dominate trends I think e-commerce businesses will be tackling in 2017. Have you been thinking about how your business will move forward and get ahead of the competition?