While tourists are still flocking to the nightlife of San Juan, the beaches of Condado, and the relatively calm oasis of Vieques and Culebra, it's a different story 100 miles southwest. That's where earthquakes have been rattling seaside Puerto Rico cities and villages, including Guánica, Guayanilla, and Ponce.
While these areas went relatively unscathed during Hurricane Maria, which ravaged neighbors to the north in 2017, their luck has not been as good as of late. Residents in these parts of the island are feeling about five to six tremors a day. As of January 25th, the website earthquaketrack.com reported nearly 2,400 earthquakes of a magnitude of 1.5 or greater have hit Puerto Rico in the past 30 days. The most powerful, registering at a 6.4 magnitude, struck on January 7th and caused damages that are estimated to exceed $110 million.
Closed for business
Besides structural damage, the quakes have caused temporary power outages that have closed many businesses. Those that remain open are running on generators. Aftershocks continue day after day, several times a day. Without tourists, livelihoods are in jeopardy. For instance, popular attractions like Ponce's La Guancha, a vibrant seaside boardwalk, the Museo de Arte de Ponce, and Bosque Seco de Guanica, a biosphere reserve, remain shuttered. And even if they were open for business, hotels simply can not accept guests.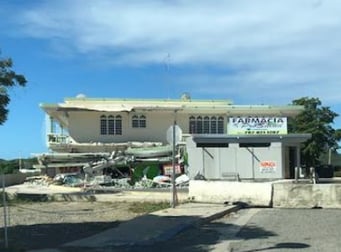 The U.S. National Emergency Fund provides grants to bring aid to those who need it, but sadly, supplies targeted for natural disaster relief have been found unused and undistributed in warehouses dotting the countryside. Because of this, many residents and community organizations have taken it upon themselves to help relieve the suffering of family and friends down south.
Relief on the way
Albert Gonzalez and a team from the Cura Resource Group Center in Carolina came up with a plan. Gonzalez runs the primary Puerto Rico-based distribution center for Herbalife, the makers of nutritional products & health-and-wellness supplements, and he knew his team could help. As these towns were likely devastated, they knew the locals would need supplies, a shoulder to cry on, and some nourishment. So in the early morning hours of January 20th, Martin Luther King Day, they loaded up two vehicles with four blenders and an ample supply of Herbalife Protein Shakes and Mega Teas and headed over 100 miles southwest.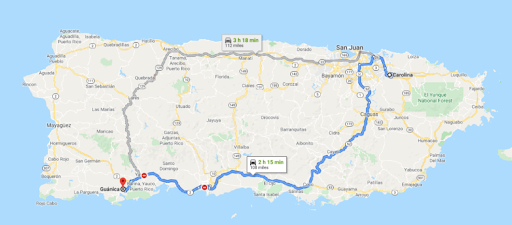 The drive was relatively smooth and uneventful for a majority of the way, with only small signs of earthquake damage: some cracked pavement, slightly lopsided trees, nothing too bad. But as they approached the city of Ponce, about 90 minutes later, they witnessed what would become all too common for the rest of the drive: one and two-story houses crushed like soda cans, businesses flattened, vehicles totaled.
As they reached Guánica, they passed tents pitched in the median of the expressway, mere feet from cars speeding by on either side. Far from any buildings that could collapse if another powerful earthquake was to hit, sleeping in these tents proved to be safer than staying in their crumbling homes. During the day, the people of Guánica might return to their homes to protect them from being looted, but they were, for all intents and purposes, homeless.
Making a difference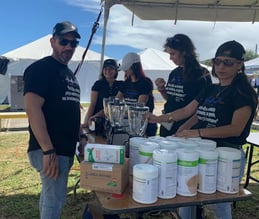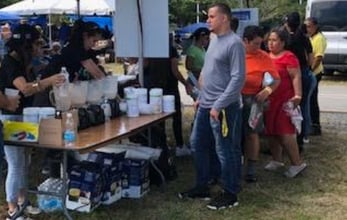 Once they reached the largest of the makeshift refugee centers, Gonzalez and the team located a power source, set up their blenders, and got to work.
"In Guánica, there's only one Herbalife Club and only one distributor, but everybody in town knew this person," recalled Gonzalez. "They know the benefits of Herbalife, and they appreciated having a cold shake or a hot tea." It turned out that there were more people at the Herbalife table then there were in line to get food."
Listening to tales of survival, they learned that local fishermen quickly returned from their jobs at sea after hearing dozens of 'booms' and feeling multiple underwater tremors. The fear of a tsunami is palpable. "It's sad to see such a thriving, bustling tourist center like Guánica be so broken," said Gonzalez. "It was like a ghost town."
After more than nine hours of distributing Herbalife products, the Cura team started to pack up. The sun was setting, and they still had a two-and-a-half-hour drive back home. Gonzalez says he is planning another trip in the coming days and weeks, with Herbalife's blessing. Although next time, he hopes to also deliver donations of clothes, food, and tents. "Certainly tourists should stay away from Guánica and that area because people are in recovery mode," said Gonzalez. "The only people heading there should be those who can lend a hand in some way."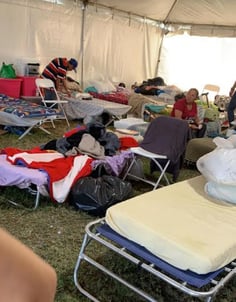 "We saw a mini makeshift hospital set up in a camp outside of Yauco," recalls Gonzalez. "What we heard from the volunteers is that the item they need the most is underwear." he said, "With laundry facilities in individual houses unreachable, and local laundromats all but inoperable, our people need underwear."
Bouncing Back
Herbalife has long been a part of the fabric of Puerto Rico, and the community has only grown stronger since Hurricane Maria. And Gonzalez and his team are no strangers to this kind of scenario. During the hurricane, they provided similar humanitarian services while getting the Herbalife centers in Carolina and Arecibo back up and running.
"People all over the island are representing Herbalife wellness products to not only promote a healthy lifestyle," said Gonzalez, "they are creating income for their families. When disaster strikes, that income is necessary to bounce back."
Cura & Herbalife
Cura was created to fulfill the needs of direct-sales brands, like Herbalife, who want a brick-and-mortar presence in a market, but who aren't in the business of developing and managing real estate. Cura handles every aspect of the build-out and then hires and trains employees.
Once the doors open, Cura helps promote the local pick-up facility and deals directly with Herbalife customers, making it easy to replenish specific products in a timely fashion. They process in-store transactions with cash or credit cards, fulfill phone orders, and provide "click-and-collect" online ordering with in-store pick-up. In Puerto Rico, they take it a step further by offering an intra-island "pick, pack and ship" solution. "It's important for Herbalife distributors not to spend a lot of time getting the product, either traveling or waiting for delivery," says Gonzalez. "And we go the extra mile to help whenever we can."
Together, Cura Resource Group and Herbalife hope for a fast and full recovery for our friends and family in Puerto Rico. We know we're in excellent hands with employees like Albert and his teammates, including Lisomary Perez, Dailyne Pagan, Angel Santiago, Maria Abrahms, Jessica Colon, Mariela Valle, and Karmel Munet.

Cura Resource Group is proud to build and operate local sales centers in Puerto Rico and other communities across the U.S. Ask how we can help with your brick-and-mortar distribution strategy. Contact us at https://www.curagroup.com/contact-us.