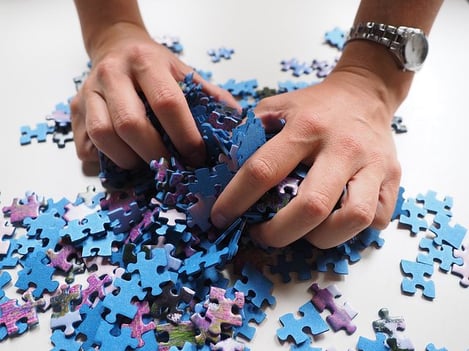 The word "omnichannel" has become omnipresent in the lives of e-commerce business owners. The customer-driven demand for multiple shopping methods is forcing companies to transform their logistics and inventory strategies.
Yet a leading study of 3PL logistics found that nearly 1 of 3 companies don't have and omnichannel strategy in place. The study also found only about half of companies experiment with the new methods of fulfillment that omnichannel customers want, such as Sunday deliveries, automated locker systems, and in-store pickup.
Recent analyses of the omnichannel phenomenon offer insight into how retailers and 3PLs are solving the challenges created by the omnichannel economy. In this post, we'll take a look at two of the most prominent studies.
Omnichannel and the 3PL transformation
The 21st annual State of Logistics Study, which examines the evolving nature of the 3PL industry, recently surveyed 342 industry leaders. What's the buzzword that appeared 92 times in the 64-page document? Transformation.
The analysis found that as the omnichannel economy has forced retailers to change their strategies, it has also forced change on 3PLs.
3PL providers are becoming more dynamic and responsive, more of an integrated partner with the clients they serve. There's a growing expectation that they will provide solutions to the omnichannel problems that retailers face. They are gathering and sharing Big Data, helping their clients ascertain insights about consumers. The traditional walls between 3PLs and their clients are being reduced, if not knocked down, by the need to share data and work more cooperatively.
Consumer insights and omnichannel solutions
A related study takes a deeper dive into how retailers are handling Big Data and the consumer insights they contain.
The results? About 80 percent of large consumer product businesses report they are gathering consumer insights and using them to build a central strategy for their business. A majority use these insights to craft their marketing strategy, and — not surprisingly — it is effective. The study reports that 86 percent report moderate to high success.
But here's the interesting surprise: About half also use consumer insights to improve their logistics, and 87 percent report moderate to high success. They are measuring inventory control and delivery from the point of view of their customers, and making changes that align with their buyers' wants – and at the same time, seeing efficiencies.
Just as 3PLs are using Big Data to improve their ability to serve their e-commerce retailer clients, forward-thinking retailers are using it to improve their logistics.
Last-mile solutions
One of the biggest hurdles posed by the omnichannel economy is the "last-mile challenge" — getting products into your customers' hands. It's a challenge that ties into both your Big Data collection and your logistics transformation. A growing number of customers want options for fulfilling their deliveries — options like customer lockers and pick-up centers. Have you studied the Big Data generated by your customers? How does it tie into your logistics and 3PL strategy?
Are you asking 3PLs to offer solutions to your omnichannel challenges? As the logistics industry transforms, it is more important than ever to rise to that challenge.
Related Links:
How to Reduce the Bite of Shipping Rates
The High Cost of 'Free Shipping' and Same Day Delivery
Why Fulfillment By Amazon is Disliked by So Many Businesses