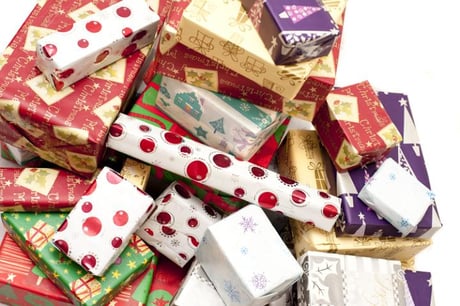 The holiday shopping season is over, and, if you are in the e-commerce business, you probably saw a handsome bump in sales. Nationwide, online purchases increased by about 17 percent during the 2016 holiday shopping season.
Now comes the challenge: holiday returns. Items purchased online have a shockingly high return rate — anywhere from 15 percent to 30 percent, depending on the item. (Clothes and electronics tend to have the highest returns). That rate is about three times as high as the return rate of in-store purchases.
A logistical headache and bottom-line buster
Holiday returns create a logistical problem and inflict a very large expense on your bottom line. For businesses that operate purely online, customers are no doubt expecting that you will pay for the full cost of shipping the item back to you. They'll also expect a full refund. And your resale value of the item is probably greatly diminished, especially if the packaging was opened. Once all the tallying is done, you'll no doubt lose money on that item.
As e-commerce continues to be the fastest growing segment of the retail market, you can be sure that the amount of returns — and their drag on your bottom line — will grow just as fast. It's little wonder why CNBC recently called gift returns a "ticking time bomb" that cost retailers $260 billion last year.
Remedies to consider
How do you diffuse this situation? Take a look at what some of the nation's smartest retailers are doing to limit their reverse-logistics shipping expenses. Target, Walmart, and others encourage online shoppers to return items to stores or customer pick-up centers.
There's a growing number of e-commerce businesses adopting the pick-up/return center concept. They are businesses that don't want to create an extensive brick-and-mortar investment, but they see the value of giving their customers a convenient and centralized place to pick up and return merchandise. That philosophy is in line with an interesting consumer trend — 64 percent of shoppers prefer to return items to a store or customer pick-up center (and only 12 percent prefer to ship it back to the e-tailer).
There's also a positive side effect of getting your e-commerce customers into a pick-up center. When a shopper picks up online-purchased items, they will likely make an impulse buy inside the pick-up center. Kohl's, for example, says that for every $100 of e-commerce items picked up at a store, customers buy an additional $25 worth of items on a whim.
Holiday returns are a drain on your bottom line — there's no way around that. But they are an expense you can control, and perhaps even capitalize on, if you create customer pick-up and return centers in markets where you have a high concentration of e-commerce customers.
Related posts:
4 Reasons Why Your Competitors May Outperform Your Ecommerce Business
5 Naughty and Nice Things About Customer Service
The High Cost of 'Free Shipping' and Last Mile Delivery