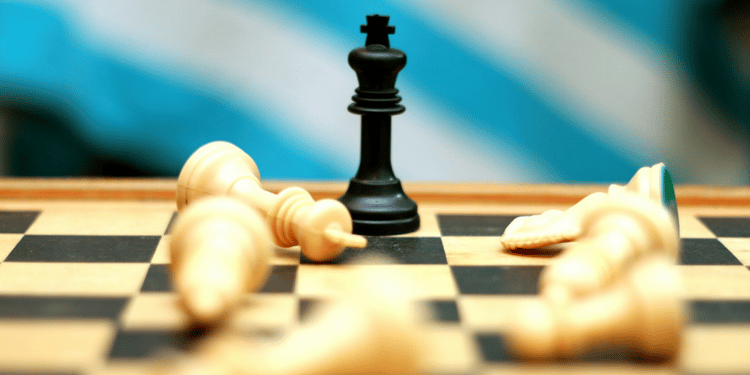 Even if your pricing is competitive, you may be losing customers to the competition because they're doing these things right.
Have you ever taken a look at how your competitors cater to their customers? Are they doing a better job at it than you are? It's a vitally important thing to consider, especially in a world where e-commerce has made it so easy for customers to comparison shop.
Your prices may be spot-on with your competition. But if they've got better customer service — say, for example, faster shipping, a better return policy, a wider variety of payment options, or easy ways for customers to pick up their items — these factors might swing the sale to your competitor.
E-commerce has opened up a huge new audience of customers, but each buyer has a different expectation of exactly how the sale will be fulfilled. For retail sellers, that means you need to make your customer feel like you've personalized the sale to meet their needs and wants.
Where do you start? Try tackling it from a customer's perspective. Go onto a competitor's website and compare these four factors against what you offer.
4 ways the competition may be outperforming you
1) Shipping and delivery
How fast do they ship their items? Is it free shipping? A growing number of customers expect to get their merchandise shipped for free.
If the shipping's not free, do your competitors offer a variety of shipping options and prices? Do they have a way of getting merchandise to customers who live in hard-to-access places, like urban apartment or condominium buildings?
This latter point is becoming an important issue to consider, as cities struggle to balance traffic and limited parking against increased e-commerce delivery truck traffic in residential zones. Some businesses are pursuing the concept of centrally located pick-up centers to get their goods as close to their hard-to-deliver-to customers as possible.
2) Return policy
Returns are an increasingly important aspect of e-commerce business. How do your competitors handle returns? Just as it is with initial sales, a growing number of customers expect free shipping for returns. And in those hard-to-deliver urban areas, how is your competitor handling returns? Do they have a simple and convenient system in place?
3) Payment options
Is your competitor offering a wide variety of ways to pay, and are they providing a secure platform that ensures their customers' personal data can't be stolen? Likewise, do they offer a way for customers to pay in cash? As the Wall Street Journal reported recently, there's a surprisingly large number of people who prefer to pay in cash. Cash sales can be tricky — they require a brick-and-mortar presence.
4) Same-day pick-up
The big retailers, like Home Depot, have been experiencing an interesting phenomenon in their e-commerce sales. Some 42 percent of Home Depot's online customers prefer to pick up their items at their brick-and-mortar stores, usually on the same day that the sale is made.
Can your competitors offer same-day pick-up? Such a system requires a brick-and-mortar solution where customers can get their goods, which can be an expensive proposition for businesses that don't want to invest heavily in a network of retail stores.
But there are other options available. Pick-up centers are a new breed of brick-and-mortar that don't require the same level of management and expense as a full-blown retail outlet.
The newest trends in e-commerce are happening at a rapid-fire rate. It's not enough anymore to set up a traditional online store and tap into the well-worn shipping options that propelled e-commerce along in its early days. Businesses need to keep a sharp eye on their customers' expectations, and be sure that they are staying ahead of their competitors.
Related posts: