Wayne Trzeciak Joins Cura Resource Group
In April, we attended our first Aviation Week MRO Americas trade show to educate ourselves about the industry, and to see if CRG's turnkey parts distribution centers could help fleet operators, aircraft manufacturers, and parts suppliers bounce back from the catastrophic supply chain disruptions caused by COVID.
We came home convinced that brick-and-mortar fulfillment centers close to busy airports can give parts sellers more distribution capacity and the ability to generate revenue faster without the traditional investment in real estate and internal support systems.
Launching new aviation and aerospace initiatives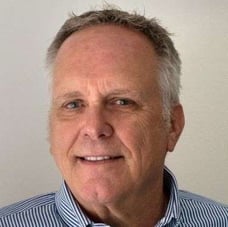 Today, we're happy to announce that Cura Resource Group, a leader in managed warehousing and distribution centers nationwide, has hired Wayne Trzeciak as Advisor- Business Development & Strategy, effective immediately.
In this capacity, Trzeciak will lead our efforts to develop new business, drive business results and solve aviation warehousing, supply chain, and aftermarket operations challenges for aerospace industry leaders.
Wayne will work closely with me and our entire executive team. He brings to Cura Resource Group over four decades of experience in the industry. As the President of Trusted Aero Solutions, he has consulted with and advised Keller Giles Group and GLG. Before that, he was the Director of Business Development & Customer Success at AeroPartsNow, and Manager, Aftermarket Parts & Services at Proterra. Earlier in his career, he held various aviation parts and logistics roles at Advanced Technology Services, Professional Aircraft Accessories and Honda Aircraft Company.
Wayne started his career with a 29-year stint at Bombardier, where his last position was Director, Material Support for their U.S. Service Center network.
"I'm excited about this opportunity to join Steve and the team at Cura," says Trzeciak. "Today's challenges with supply chain delays, availability of resources, and rising operating costs have made it difficult for parts sellers, OEMs and MROs to provide support to their customers. New distribution strategies and systems are needed, and this is CURA's value add. "
For our part, we're excited to work with an individual who is so highly regarded in the aviation, MRO, and aerospace industry. Cura Resource Group is fortunate to be able to bring someone of his caliber on board. With his help, we're looking forward to building many successful new business relationships.
About Cura Resource Group
Cura Resource Group provides customized omni-channel fulfillment services for businesses needing high-volume, just-in-time inventory availability in hard-to-serve locations. We specialize in building, operating, and managing physical distribution centers for clients who don't necessarily have the resources or interest to procure and develop real estate on their own.
Have questions about our turnkey warehouse and logistics solutions for aviation manufacturers and MROs? You can reach Wayne directly at wtrzeciak@curarg.com, or visit https://www.curagroup.com/
Related Blog Posts: