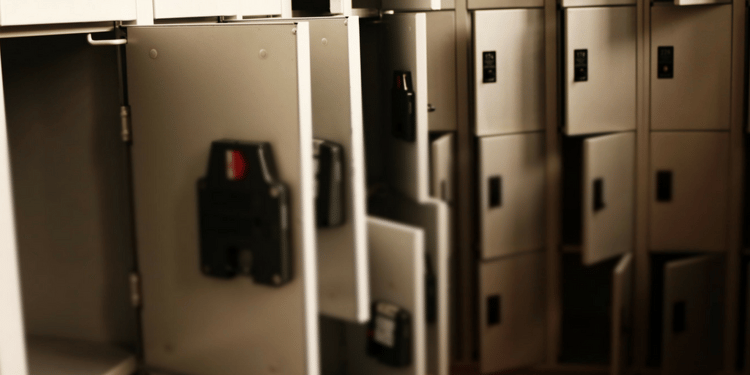 Consumers today expect speed and convenience when it comes to getting their products in hand. To meet that demand, many e-commerce retailers and direct-sales businesses are choosing automated locker systems as a last-mile delivery solution. For example, online giants like Amazon have placed locker systems in convenient, easily accessible, and safe locations, like 7-11 and Staples office supply stores.
The draw of these locker systems isn't surprising, given both businesses and their customers find them advantageous. Some benefits of locker systems include:
Extended hours for package pick-up
Reduced wait times
Reduced undeliverable or refused shipments
Less packaging materials required, supporting a green initiative
The creation of deliverable addresses in hard-to-reach areas, both high-density and rural
Protection from package theft for the customer
And package theft is an all-too-familiar problem for many people who live in high-density markets. A study conducted by InsuranceQuotes found as many as 23 million Americans have been victims of package theft.
Some e-commerce businesses have reacted to their last-mile delivery void challenges by opening walk-in product convenience centers — a highly successful solution that provides a safe, fast, more convenient way for consumers to access products. The next big trend in ultimate customer convenience seems to be automated locker systems, providing the additional benefit of extended hours, like 24-hour access.
How to add automated locker systems to your delivery options
Research has found that 65% of consumers choose where they shop based on ease of delivery, and more than 60% shop in store to avoid waiting for delivery. To win their business, you could open a customer convenience center with a 24-hour locker system. Or, an expedited, alternative solution could be to add automated locker systems to your present business model.
Adding locker systems to your delivery options is simple when you partner with a third-party provider capable of overseeing the entire process. The partner can make the process simple and affordable, typically implementing the systems in two phases:
Phase 1 – Install lockers in any current walk-in convenience centers — creating 24-hour vestibules.
Phase 2 – Create locker banks around town that also offer easy, extended hours for pick up.
Costs of automated locker systems
Perhaps you wonder about ongoing costs or hidden fees. The good news is there are no hidden costs to implementing a locker system. Your business pays for:
Minor participation to modify your lobby for 24-hour access.
No other costs. Partners like Cura Resource Group will collect the fee from your distributors or registered customers that choose to enroll in this third-party service.
CRG can tailor your product-delivery strategy to meet your business model and your company's specific needs — whether it is a quick package pick-up center or a members-only, fee-based center, automated locker systems, or a combination of these solutions.
Related posts: