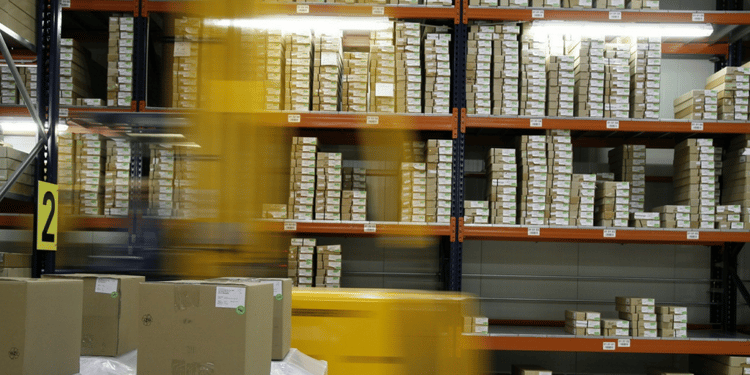 Customer convenience centers help businesses reach consumers in hard-to-deliver-to markets.
Direct-sales businesses face tough competition across the online marketplace. Add to that the challenge of securing safe, cost-effective delivery to areas where there is a void in last-mile services.
Today's customer wants to order product quickly — and to receive it safely and promptly. But many high-density markets across country lack safe, fast delivery options. How can you position your business in these areas to ensure local customers and distributors have quick access to your products?
How to overcome last-mile obstacles
A customer convenience center could help your business reach consumers in hard-to-deliver-to markets. From direct sellers to manufacturers, many companies are partnering with an experienced outsource provider that can build, operate, and manage their customized final-mile solution.
What would you gain? The right third-party provider can analyze your needs, locate the ideal site, and build and operate a walk-in, brick-and-mortar distribution center for your business. These customer convenience centers provide benefits to both your business and its customers, including:
Exceptional in-person customer service
Same-day product pick up — a service in high demand which can increase sales and customer loyalty
Acceptance of all payment methods, including cash, to avoid costly credit card fees and administration costs associated with chargebacks
Physical presence, reducing call center volume
Branding — your business' name is on the building
Bilingual agents to serve a variety of demographics
The benefits of outsourcing:
Expertise. Opening your own customer walk-in center requires time and experience. Outsourcing the project gets you the knowledge and expertise required to build (real estate search and negotiations), operate (cash management, HR, etc.), and manage (property, equipment, inventory, personnel, etc.) a location.
Breaking through company silos. It can be hard to manage this type of expansion across all departments. The right partner will work diplomatically between company departments, bridging the gaps for a smooth transition.
Other options fall short
Traditional small package carriers (UPS, Fedex, USPS) are costly and do not offer the same level of safe, reliable delivery in many high-density markets. In neighborhoods where leaving a package is considered risky, consumers can find themselves categorized as "undeliverable."
Amazon pickup centers are available in limited locations. But, unlike building and operating your own customer walk-in center, this solution falls short:
It is not really yours. You give up the benefits of client-specific customer service and having your name on the building.
You may be charged a fee for using this service.
There are millions of direct sales companies with distributors or that would benefit from having easy, same-day pick-up centers for their products. Personalized customer convenience centers can solve last-mile challenges.
Related posts: