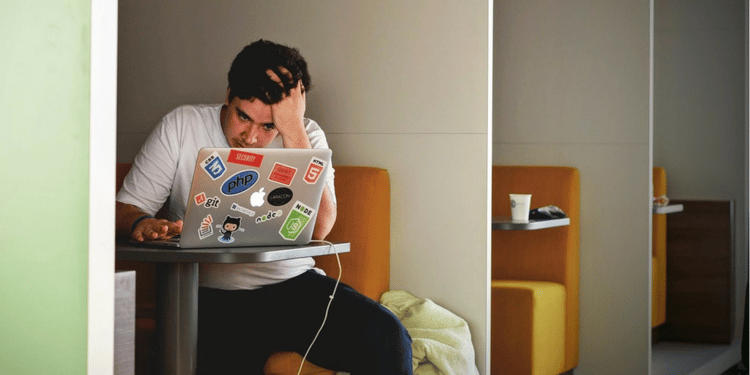 Here's an astounding statistic that should give any e-commerce business pause: 4 out of every 5 e-commerce businesses fail within their first two years.
That's a hard fact to swallow, but it shouldn't dissuade you from pursuing your vision. If you learn from the mistakes that others have made, you can avoid the common pitfalls that can shutter an e-commerce business.
Let's take a look at 5 reasons that e-commerce businesses fail and some suggestions for how to turn them into strengths.
5 common

mistakes

e-commerce businesses make
Product choice
This is a make-or-break issue that is at the very heart of your business plan. What makes your e-commerce business unique, and why would someone want to buy from you?
Too many e-commerce entrepreneurs try the throw-a-big-net approach, selling a wide variety of items with no discernible focus. Or they try to sell common items that are already available in abundance from other e-tailers. Some focus on a niche — a good idea — but then fail to ask themselves, "Does anyone really want what I'm selling?"
Successfully breaking into e-commerce means building a focused inventory and an attractive brand. A great example is Dollar Shave Club, an e-commerce company that sells razors and toiletries for men. That's arguably a market that is already flooded with established products, but Dollar Shave Club married a well-thought-out product line with a clever marketing campaign — and it identified a viable customer audience. The lesson here is that e-commerce businesses that create a niche for in-demand merchandise have a strong base to build upon.
Website design
This is a task that you need to knock out of the ballpark on the first pitch. You can do it cheaply, but your potential customers will sniff that out quickly and leave. Poor website design is a major turnoff for customers, and one of the primary causes of e-commerce failures.
It pays to invest in a compellingly designed website. It must command immediate curb appeal, something you'll get with a thoughtful and creative design. Shoppers also need to feel comfortable browsing, and that means your merchandise must be neatly displayed through excellent photography and crisp presentation. Pricing needs to be obvious, and site navigation and checkout must be simple. Your security needs to be ironclad. Your website will get some extra pop by incorporating some of the newer design trends.
Online t

raffic
You've built it, but will they come? Given the fact that there's over 1 billion websites in existence, you're probably going to start out as just another small fish in a big ocean. This is a point at which you can pursue two radically different strategies and still fail spectacularly — you can spend too little on promotion, or way too much.
It's best to spend advertising dollars strategically on social media. Use the Big Data options offered by Facebook and other social media networks to tailor your campaign to the kinds of people who might want your products. In conjunction, work hard at building an organic audience through an active social media presence and robust content campaign. Consider video and YouTube — for some entrepreneurs, a clever video has sparked a wildly successful career.
Cash flow
Every successful business needs a cash flow plan, yet a surprisingly large number of e-commerce businesses don't think it through. As a result they get hammered by meager profit margins, by the cost of free shipping, by unexpected expenses, or by having too little initial investment.
A healthy cash flow requires enough initial investment to maintain the business through its first several months, and ideally its first 2-3 years. It also requires solid inventory management, sales goals, and budget monitoring. There are many resources available to delve into the best practices.
O

mnichannel strategy
Customer demands are changing rapidly due to technological innovations and a trend toward personalized customer convenience. Omnichannel demands that your website be optimized for all devices, and that your shopping, inventory and fulfillment platforms must be in perfect sync. You need to provide a bevy of delivery options. No longer can you get away with just a desktop-optimized website and basic parcel shipping.
For many direct sellers, that means developing better last-mile delivery solutions. Are you equipped to provide same-day shipping, or give your customers the option to pick up their merchandise? The click-and-collect model is fast becoming a must-have aspect of omnichannel sales.
These 5 issues are common to all e-commerce businesses. Have you thought about them, and do you have a strategy in place to turn each of them into an advantage?
Related posts: