Living for the city
What's better than a beautiful Spring day in sunny California? How about an entire Spring weekend in SoCal to celebrate some of the hardest-working athletes in the world.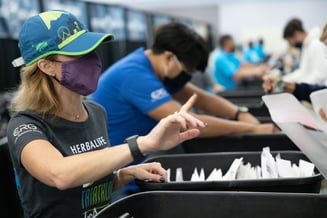 Cura Resource Group is a proud three-time returning sponsor of the Herbalife24 Los Angeles Triathlon, which takes place this year over the weekend of May 15th. As in previous years, we'll be assisting with the logistics of receiving, creating, and distributing swag bags at the pre-race Expo while we help athletes sign in on race day.
We like helping out in this manner because it taps into what we're known for: simplifying last-mile delivery by moving inventory to local distribution centers in high-volume urban markets in order to keep fast-moving products in stock for customers — or in this case, triathletes — in underserved traditional delivery areas.
We have more than a decade of experience providing turn-key local sales and fulfillment services for retailers in major cities like New York, Chicago, Houston, Miami, and San Juan, Puerto Rico. And we're thrilled to put our expertise to work helping Herbalife promote a healthy, active lifestyle in the community of Los Angeles, another city we live and work in.
How training for one of the nation's premier urban sporting events is like building a local sales center
Training for a triathlon is not for the faint of heart. It requires knowledge, experience, focus, and dedication. Most people don't want to go it alone without a coach, or a "tri club" of like-minded individuals to share the experience.
Herbalife, which knows the importance of proper preparation, puts significant resources into pre-race activities designed to make the L.A. Tri enjoyable for thousands of athletes of every ability.
Group clinics for the run, bike, and open-water swim segments offer teachable moments and give racers an opportunity to review the course, ask questions, and learn best practices to ensure they have a safe journey in this busy — and for many, unfamiliar — urban setting.
Herbalife's team of nutrition scientists learn the habits and preferences of their customers before offering expert advice on a healthful training diet. Online videos explain the basics of how to balance protein, carbs, and healthy fats in a pre-, during, and post-workout nutrition plan to fuel active bodies.
Similarly, Cura Group is a full-service logistics company that develops and manages local Sales Centers nationwide. We prepare our direct sales clients to operate effectively in physical locations using a build-operate-manage philosophy that supports expansion to brick-and-mortar without the traditional investment in real estate real estate and location development.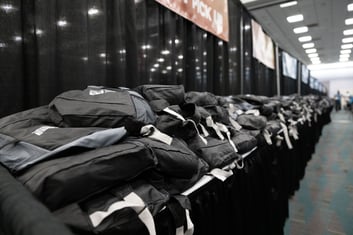 Our deep knowledge of urban communities informs everything we do, from branding and employee recruitment to payment options and bi-lingual customer service.
We help online merchants reduce costs, improve customer satisfaction, and avoid last-mile delivery issues by operating convenient, professionally managed, in-person fulfillment centers. Like Herbalife, we offer our clients expert advice to support safe and profitable sales in lucrative growth markets in cities across the U.S. and Puerto Rico.
About CURA Resource Group

This year's Herbalife24 Triathlon Los Angeles leads racers along a point-to-point course through various LA neighborhoods, showcasing the diversity and stories of one of the most iconic cities in the United States.
At Cura, we lead our clients to optimal locations in diverse neighborhoods and help them establish a credible local presence to open new markets and broaden their potential customer base. Contact us today to learn how we can help you be a better all-around omnichannel retail competitor in some of the most vibrant cities in the world.
Related blog posts: