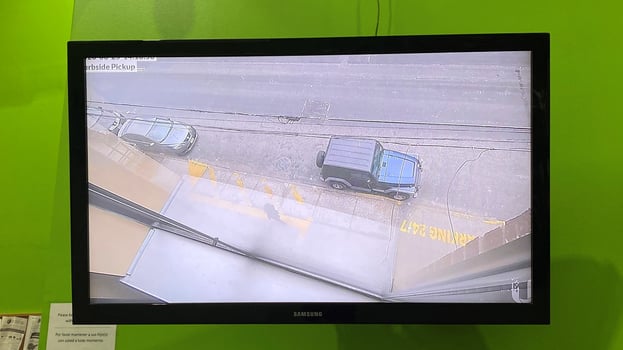 Adjusting to our "new normal" means businesses are finding new ways to get customers the products they want when and where they want them. Many restaurants, for example, have turned to curbside pickup as a substitute for serving diners at indoor tables.
Multi-level marketers and other direct-to-consumer brands are also looking for alternatives to a traditional delivery-by-mail model that has been overwhelmed by the nation's sudden and unprecedented shift to online shopping, especially in major urban markets. In this post, I'll explain how any merchant can offer safe and convenient curbside pickup for city-dwellers even if they don't have a local store or brick-and-mortar location.
What is curbside pickup and why does it matter?
Curbside pickup is precisely what it sounds like — a way to allow people to shop for goods and services from local stores without entering the premises. By now, many of us have had the experience of waiting in our cars to pick up a meal or other necessities that we pre-ordered by phone or online. According to a recent flash poll by the National Retail Federation, more than 75% of consumers said they're interested in buy-online-pickup-in-store (BOPIS) options (the pre-Coronavirus version of curbside pickup). And 90% of those who tried it think it's a safe alternative to in-store shopping.
Happily, many states are starting to loosen restrictions and allow shoppers back into retail establishments, but experts say the pandemic is likely to have long-lasting effects on consumer behavior. If millions of buyers decide they prefer the convenience of curbside pickup over in-store shopping, it will be important for sellers to respond with well-run, efficient local distribution operations that outlast COVID-19.
Dark stores vs. local sales centers
The idea of turning underutilized retail space in high-volume markets into last-mile fulfillment centers isn't new. Even before the COVID-19 lock down, savvy merchants were converting under-performing locations into "dark stores" to provide more local pick-up and delivery options. Combined with BOPIS and curbside pickup, dark stores not only improve customer service, they help solve other urban distribution problems including excessive traffic congestion and package theft. Now, with COVID, these hyper-local warehouses are also turning out to be safer, more controlled environments for employees than traditional retail operations might be.
Obviously, multi-level marketers and direct-to-consumer brands without a brick-and-mortar outlet don't have the same flexibility when it comes to making fulfillment more sanitary. They still have to rely on last-mile delivery methods that may or may not have the capacity and safeguards required to gain access to every customer location. In this situation, a fully-staffed turn-key local sales center can be a highly efficient way to start offering in-person fulfillment close to where your customers live and work.
Cura Group offers a full suite of services to help direct sales companies build and operate branded sales centers that stock fast-moving inventory for quick in-person distribution in high-volume delivery areas. We're basically a dark store for merchants who don't have a store.
In fact, we started our business as a way to fulfill the needs of direct marketers who want a brick-and-mortar presence but don't want to develop and manage real-estate or hire and train local employees. We're experts at choosing locations, negotiating leases, handling inventory and deliveries, managing cash flow, and reporting sales results. We'll even supervise your local IT setup. We process fulfillment and returns, accept cash payments, and generally serve as a convenient neighborhood walk-in location for customers who can't or don't want to wait for delivery by mail.
Advance Will Call simplifies curbside pickup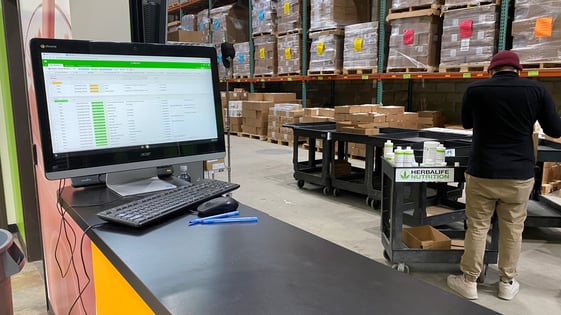 We developed Advance Will Call (AWC), a proprietary software solution and mobile app, to help our clients convert their existing walk-in sales centers to equally convenient curbside distribution locations. It has turned out to be far more useful than we could ever have imagined.
With AWC, customers can choose products, place orders online or by phone, provide payment information, and identify a pickup person, before they come to the sales center. The system generates an individual pickup number and sends a text to the customer when their order is ready. When they arrive, our service representatives will hand-deliver it at the curb and confirm that everything is correct, and the customer never has to enter the building.
The coronavirus pandemic has prompted many businesses to experiment with curbside delivery. They're doing the best they can with busy phone lines and clunky order-by-Facebook interfaces, but many of these temporary solutions won't hold up in the long run. Our Advance Will Call system is a permanent curbside pickup solution that's designed to scale for any business under even the most unexpected circumstances.
Ask us about the right way to manage curbside pickup
As the country begins to reopen, we will all be figuring out new ways to transact business. If you're a multi-level marketer or direct sales company and you think a physical presence in your high-value markets should be part of your "new normal," we can help. Contact me directly or visit us at CuraGroup.com.