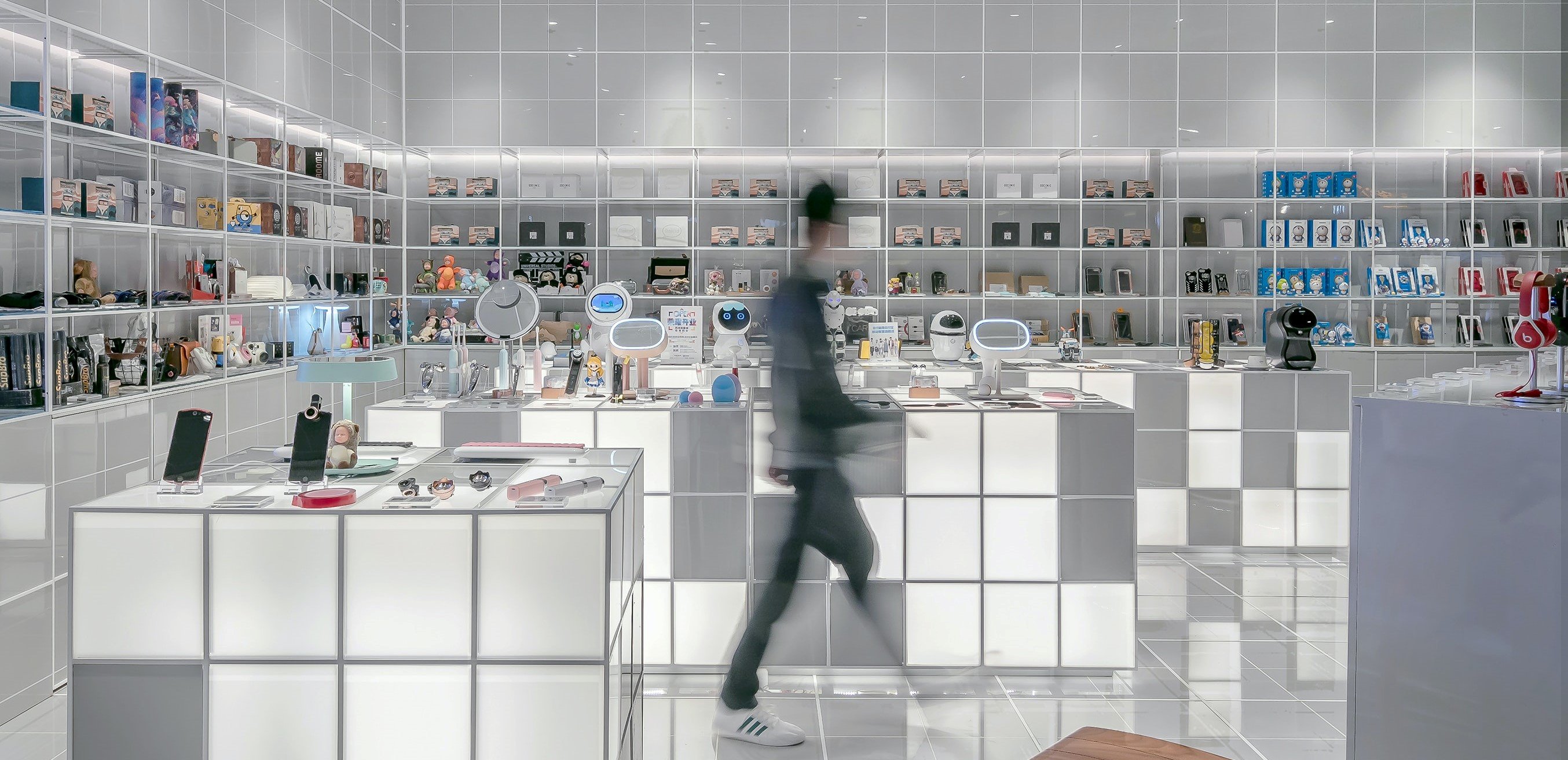 More than 400 thousand small businesses folded in 2020 due to the pandemic. Single location stores were hit the hardest. Still, the net change in the total number of stores in the U.S. was positive: more stores opened than closed.
Simultaneously, e-commerce sky-rocketed, both out of necessity and an abundance of caution. But, as soon as it was safe to do so, we willingly went back into stores; clothing stores, in particular, because we like to try things on, and because it's easier to return goods at a physical location. It turns out that online vs. in-store shopping is not a zero-sum game after all. We want both.
Good news, bad news for employers
Obviously, a return to shopping in all its forms is excellent news for retailers. Face-to-face customer interactions are critical to a successful branded retail experience that drives sales and customer retention.
However, then there's the bad news: four million people quit their jobs in a single month this year (April), at the very moment buyers were returning to the sales floor. By May, there were 9.3 million unfilled job openings, according to the U.S. Labor Department.
Personal contact is so important since it really defines the character of every store and can be what differentiates the store experience - it's vital to entice customers to into a store. - Walter Loeb, Fortune Magazine
It seems the pandemic exposed how fragile the "agreement" really is between millions of workers and their employers, especially those who have been chronically underpaid for decades in minimum wage jobs. As a result, restaurants, retailers, and other service industries have been hit especially hard by a global labor shortage that's expected to get worse during the upcoming holiday season.
The labor force displaced by COVID will probably never look the same again. Travel bans continue to restrict the movement of workers across borders. Many are still at home because their workplace is shuttered or they can't find reliable child care. Some employees retired, and others saw an opportunity to finally start their own businesses — either way, they'll never return.
When employees have the upper hand
More people quit their jobs in the past 12 months than any time in the past 20 years, shifting the balance of power in many industries away from employers and towards employees.
And even though most people aren't getting enough in unemployment benefits to replace their earned wages, one survey reports that as many as 42% of retail workers have no plans to return to their last job. Furthermore, over 75% of store associates think their employer isn't doing enough to retain good talent.
Since COVID hit, many of us are putting greater value on our time and our happiness than on our wages. Families are rethinking their priorities. Workers don't want to return to front-line jobs that expose them to the virus. In truth, the labor shortage isn't really a shortage, per se, it's a conscious decision by previously employed people to say "there must be a better way." The message to hiring managers is loud and clear: the old rules of at-will employment no longer apply and "you can't fire me, because I quit."
No going back
There is no putting this genie back in the bottle. Employees got a taste of remote work and more flexible workweeks over the past year. Now they don't want to go back to 60+ hours of commuting and cubicles. As one software developer put it, "work has to accommodate life, not the other way around."
For the first time in decades, employers have to work harder to make open jobs more attractive, as well as invest more resources into keeping employees they already have.
Hiring, training, and employee retention have jumped to the top of the list of strategic mandatories for many companies. Like Kohl's, McDonald's, and even Amazon, some are offering signing bonuses, pay increases, and better benefits packages. Others are investing in "upskilling" or "reskilling" current employees to take on new roles and responsibilities. Still others, promoting their respectful and welcoming corporate cultures, are trying to entice prospective new hires with promises of diversity, sustainable business practices, and opportunities for continuous growth.
The pandemic created a sudden shock to the global economy. The lingering question is will the fallout be long-lasting, or will people eventually go back to their jobs as unemployment and other savings run out?
About CURA Resource Group
Some economists think we'll see a mass return to the workforce when federal and state benefits end next month, but we're in the camp that believes the "Great Resignation" isn't just about money; it's about humanity.
CRG operates on the premise that the best thing we can do to hire and retain exceptional employees is to treat them the way we want to be treated ourselves. In the earliest days of the pandemic, we asked our teams what they needed to keep themselves, their families, and our customers safe. They rewarded us with innovative ideas and policies that allowed us to keep our doors open throughout.
We also make it a priority to give back generously to communities where our employees live and work. Whether it's disaster recovery in Puerto Rico, or bi-lingual customer service in Miami, or sponsoring the upcoming Herbalife24 Triathlon in Los Angeles this October, we are deeply committed to improving the lives of our neighbors.
Cura Resource Group offers comprehensive HR management services for retail including hiring, training, and staffing fully operational walk-in distribution centers in hard-to-serve urban markets. Contact us today to find out how we can help you build (and keep) the team you need to provide better omni-channel customer service in your city.
Related Blog Posts: