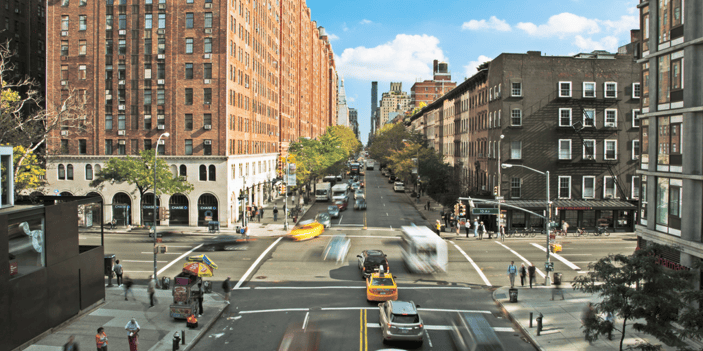 Local pick-up: It's all about Amazon.
Lines are blurring between online giants and traditional retail stores.
In June 2017, Amazon announced that it would pay $13.7 billion for Whole Foods, and Walmart announced that it would spend $310 million to acquire Bonobos, a brick-and-mortar men's fashion brand.
That followed Walmart.com's April launch of "Pickup Discounts," a new feature offering lower prices on thousands of online-only items to customers who pick up at the store in place of home delivery.
This month, Amazon launched "Instant Pickup," which lets customers pick up orders at a physical location within two minutes of making a purchase. On the same day, Target announced it had purchased a San Francisco-based transportation company to help it move into the same-day delivery business.
So, what's really going here? E-commerce is becoming local commerce, and vice versa.
Move your hottest products faster
Amazon has made no secret of its plans to dominate both traditional and online retail. Instant Pickup sells items that move quickly and in high volume on Amazon.com. Why? Because same-day fulfillment in place of shipping not only improves customer satisfaction, it's also cheaper than traditional last-mile delivery methods.
Launched on select college campuses, Amazon expects to expand Instant Pickup locations to urban neighborhoods by the end of this year. They'll likely do the same with Whole Foods to satisfy city dwellers' late-night snack attacks while optimizing expensive urban real estate.
Target explained its decision to buy transportation technology company Grand Junction as a deal that "includes all last-mile logistics needs, from regular online orders to same-day or next-day from stores." It's a logical next step to provision Target Restock, a new service that offers next-day delivery on repeat purchases of "everyday essentials".
Local pick-up centers reinforce the human side of selling
The combination of online and local presence is giving e-commerce brands a human face in large urban markets.
Innovative direct selling brands are building local pick-up centers in major metropolitan markets as part of a seamless multi-point channel strategy. Like Amazon, they're using fully branded local sales centers to move top products quickly and offer personalized customer support.
Demographics favor online shopping. Millennials, the biggest generation in U.S. history, have grown up with e-commerce and don't distinguish between digital and physical brands. They're tech savvy and diverse, and 44% of multi-cultural millennials live in big cities like New York, Los Angeles, San Francisco and Houston. They don't care if a transaction happens in a store or a post office or via UPS delivery; they just want it to be convenient and reliable. That's not always an easy proposition in city neighborhoods.
For direct sellers, a physical presence in a crowded city can mitigate porch piracy, last-mile traffic delays and other delivery obstacles because customers come to you, not the other way around. Read our latest white paper, "Solving the Last-Mile Problem for Direct Sellers," to learn more about why local pick-up centers are becoming the norm, not the exception.
Related posts: