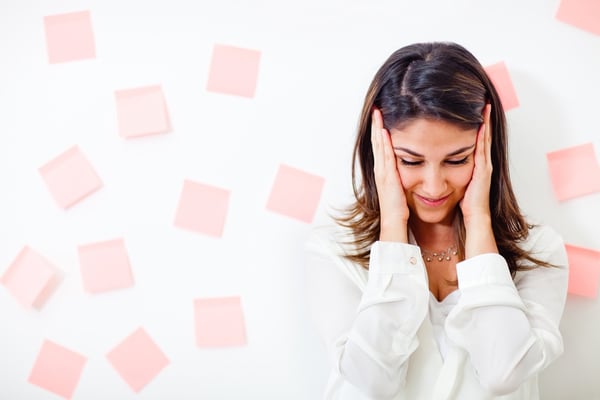 Within any industry, there are issues that arise from time to time, and some issues that may arise more frequently. Direct sellers are not immune to these sorts of problems.
But like any successful enterprise, they look for ways to adapt. So, what are some common pain points direct selling organizations and their distributors face, and how can they overcome them?
4 pain points for direct sellers
1) Porch piracy
Growth in e-retail has caused an unfortunate trend: porch piracy. In fact, 42% of individuals who make purchases online report package thefts. A stolen delivery is bad for the consumer and bad for the business (even if it's not the company's fault). Luckily, local sales centers and customer pick-up centers offer a perfect solution.
Sending orders to a pick-up center — or making a purchase directly at a local sales center — ensures secure delivery into the consumer's hands. Sellers avoid inventory and monetary losses, and consumers get the added benefit of picking up merchandise at a time that works best with their schedule.
2) Fast, "free" shipping
Fast and free: it's how every consumer wants packages shipped these days. Amazon has changed consumers' expectations for how quickly a package should arrive — two days or less — and how much they should cost — nothing.
As the saying goes, "there's no such thing as a free lunch." And the same can be said for shipping. Someone has to absorb those costs. Large companies that ship at high volumes can often afford to eat those shipping costs. But smaller retailers may be forced to pass them along to their customers by raising product prices.
For direct sellers, utilizing a local sales center can be a smart alternative. By bypassing standard shipping methods, companies can get product into their distributors' hands faster, and without having to absorb shipping costs or pass them through to their customers.
3) Inventory access
For many distributors, keeping a lot of inventory on hand can be burdensome. But being able to replenish stock when needed is one of the keys to a distributor's success. For distributors that live close by their company's distribution center, this isn't a problem. But what about distributors that live farther away?
Herbalife Nutrition, a $4.5 billion global nutrition company, faced this very problem. Its solution was to strategically place local sales centers as a supplement to major distribution hubs. Distributors no longer had to wait two days to receive their orders, which meant they could deliver them to happy consumers in a timely manner.
4) The online/brick-and-mortar dichotomy
"Omnichannel strategy" is more than just a buzzword — in today's world, it is a necessity. Consumers want to shift seamlessly from an online store to an actual brick-and-mortar storefront. While consumers enjoy the ease in which they purchase items online, they prefer the customer experience that physical locations can provide.
Sales centers enter into this equation, as they allow consumers to apply a click-and-collect method of shopping. Consumers can purchase online and pick up in store. This also allows consumers to put an actual face with the merchandise they are purchasing. Providing expert assistance, employees of these centers can make additional purchase recommendations and generally provide a more complete sales experience.
Related posts: