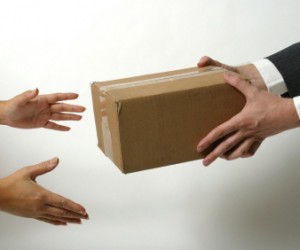 Getting your goods through that last mile of the journey to your customers is the hardest and most expensive part of the trip. And now there's a growing customer demand that has made it even more troublesome to pull off: same-day delivery expectations.
The past three years have seen a steady increase in the same-day phenomenon. In urban areas, 47 percent of shoppers expect the e-commerce business they are buying from will offer same-day fulfillment. As that percentage continues to grow, e-commerce businesses must embrace this expectation as the new normal.
For the most part, consumers who want their items on the same day don't mind traveling a short distance to a distribution center. You can see that phenomenon playing out, as big retailers like Home Depot and Walmart successfully offer their e-commerce customers same-day pickup at their retail centers.
Strategies for same-day pickup
How do you get your goods in your customers' hands in a matter of hours? For most e-commerce businesses, the logistics are prohibitive, and using third-party fulfillment centers (like Amazon's) can be extremely costly.
But take a wider look at how the same-day delivery model is evolving. One of them is joining an existing network of customer fulfillment centers located in your most lucrative and promising markets. For most businesses that market would be large urban areas, which coincides with the same-day expectations of urban customers noted above.
Inside a customer fulfillment center
What does a customer fulfillment center offer? It's a place where you ship and store your hottest-selling items, making them immediately available to customers who want same-day service. It can give customers the convenience of either a parcel locker pick-up area, or a service desk staffed by a customer representative who fulfills the order.
It puts a human face and your personal branding on your merchandise, both of which can help build your brand identity and loyalty. And this service can be outsourced to companies that specialize in creating and managing these types of customer convenience centers, saving you the management hassle and reducing your costs.
Same-day fulfillment is a big challenge for e-commerce businesses, but there are some efficient and affordable last-mile solutions.
Related Links
The High Cost of Free Shipping and Last-Mile Delivery
Getting Inventory to the Point of Demand: An Alternative for E-commerce Businesses