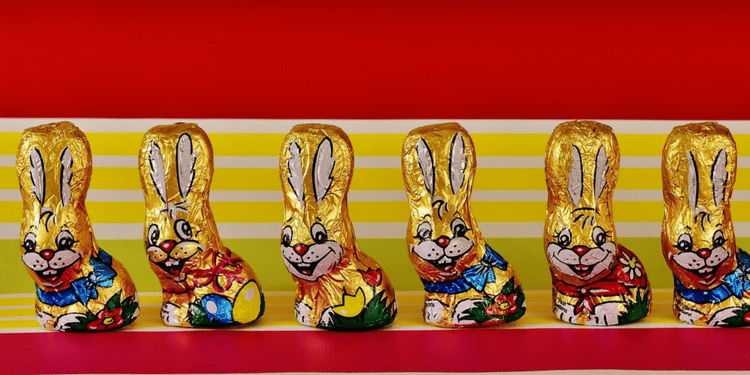 When thinking of the holiday shopping season, the time frame between Thanksgiving and Christmas is probably the first to come to mind. But what about Easter? If the Easter shopping season isn't on your radar, your business may be missing out on an increasingly ripe opportunity for e-commerce sales.
A $17 billion+ opportunity
According to the National Retail Federation, around 80 percent of Americans plan to celebrate Easter. And a significant portion will make purchases around the holiday. In 2016, Easter spending reached a record high at roughly $17.3 billion, with the average shopper spending around $146.
What's more, online shopping is an increasingly important channel for Easter purchases. E-commerce sales rose from 18.8 percent (of total purchases) in 2015 to 21.4 percent in 2016. E-commerce businesses should be poised to meet this year's demand.
The Breakdown
In order to take advantage of this growing opportunity, it's important to understand who is doing the spending and what they are looking to buy during Easter. Tailoring your e-commerce strategy accordingly will help ensure success during this year's holiday.
Average amount spent per age group:
Ages 25 to 34: $173 per person
Ages 18 to 24: $157 per person
Ages 55 to 64: $117 per person
Ages 65 and over: $103 per person
While the average is still greater than the $85-per-purchase value typically spent during the year, it pays — literally and figuratively —to skew younger with your marketing when it comes to Easter shopping. Trying to attract individuals in the 25-34 and 18-24 demographic are key.
And what are these consumers buying for their Easter celebrations? It turns out, candy eggs aren't the only thing filling Americans' baskets these days.
The average purchase totals for the most-bought items:
$56.36 on clothing
$54.42 on food
$40.08 on gifts
$27.16 on flowers
$23.79 on candy
Capitalizing on Easter e-commerce
Understanding the growing market for the Easter season is key, but how can your e-commerce business capitalize on this trend?
First thing, make sure your message is on point. Be sure to use seasonal language around the products you want to push when creating a story for them. Similarly, seasonal promotional codes can be a good way for your business to distinguish itself from the everyday products, and can help weave a story as to why your product is an excellent purchase for Easter.
On the back end, make sure your site is mobile friendly. Not only is mobile a popular way to shop for individuals that fall into the younger demographic, but 50 percent of all e-commerce traffic originates from a mobile device.
It's also imperative to properly use SEO. The language used in tags and meta data is of the utmost importance. Make sure the language is holiday appropriate. After all, SEO is what helps seasonal shoppers find your seasonal merchandise.
Finally, it's important for your e-commerce business to look at delivery options, making sure to take into account the needs and preferences of your consumers. Currently, with many consumers preferring the click and collect option to traditional delivery services, it has become a viable option when considering the last-mile challenge.
Related posts: