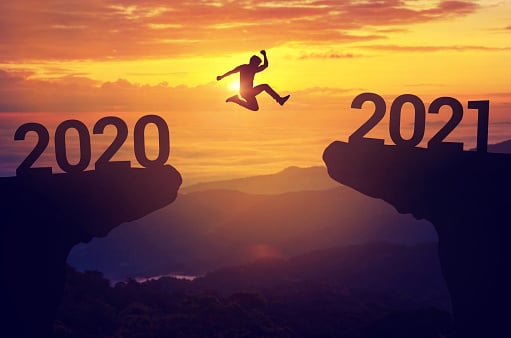 The year of buy-online-pick-up-in-store (BOPIS)
At the beginning of the year, when we made our predictions for retail trends to follow in 2020, we had no idea how accurate some of them would turn out to be.
Sadly, the pandemic accelerated the demise of some physical retailers, even as e-commerce sales increased by more than 30% year-over-year. And BOPIS — which started as a more convenient way for consumers to pick up online orders at nearby stores instead of waiting for home delivery — became a mandatory option for both local merchants and national chains.
As we approach 2021, with the hope that it will be safer and saner than its predecessor, we thought it was a good time to look back at five of our top blogs of 2020, which are — interestingly — still as relevant as they were when first published.
Let's get started and work our way to the top post of the last 12 months

#5 - Get Ready for a Holiday Shopping Season Like No Other
According to recent data from the Commerce Department, by the time we published this blog in September, nearly $1 of every $5 spent in the U.S. came from orders placed online, and that was less than record-breaking e-commerce sales recorded in Q2.
We commented then that it was hard to know if we'd ever go back to the kind of traditional in-store Christmas shopping outings we all remember. And so far, buying holiday gifts online this year has been an uneven and sometimes joyless experience. In this post, we explain how some creative merchants planned to use well-located warehouses and inventory controls to make end-of-year e-commerce sales as satisfying and authentic as possible, given the present circumstances.
#4 - We Need to Talk About Sustainable Last-mile Delivery
If the pandemic hadn't happened, we probably would have revisited this topic from February at least a few more times during the year because sustainable retail is a long-term challenge that will outlast a rogue virus.
In January 2020, the World Economic Forum released a sobering report that said traffic congestion from last-mile delivery in urban areas results in clogged streets, longer commutes, and dirtier air in cities all over the world. This blog explains how local pick-up centers and cooperative multi-brand parcel lockers can mitigate pollution and help our climate by reducing the number of delivery vehicles on city streets.
#3 - How to Offer Curbside Pick-up When You Don't Have a Store
By May, most of us understood the necessity of staying out of stores and restaurants whenever possible, but that didn't mean we wanted to stop shopping and dining out. Curbside pick-up quickly became the next best way to buy things we want without entering a physical location.
Cura Group's Advance Will Call (AWC) software solution helps our clients convert walk-in sales and fulfillment centers into convenient curbside distribution centers. In this blog, we describe how AWC simplifies the process of letting customers easily choose products, place orders online or by phone, provide payment information, and automatically receive a text when their order is ready for safe curbside pick-up.
#2 - Re-Tooling Online Fulfillment During a Pandemic
In July, we took a closer look at direct sales distributors and why more direct sales companies are turning to digital fulfillment for all aspects of their business, from sales collateral to how distributors manage and track operations.
Independent multi-level distributors are no different than other consumers: they want to manage everything from purchases to sales to promotions with the tap of a finger on a mobile device. Here, we explain how Cura Resource Group helps some of the world's leading direct sales companies navigate the challenges of digital distribution and fulfillment.
#1 - Will Logistics Ever Be The Same After COVID-19?
COVID-19 has touched every link in the global supply chain, from manufacturing, to shipping, to warehousing, to last-mile delivery and distribution. By April, we realized we had to start asking ourselves some hard questions about the permanent after-effects a global pandemic could have on the logistics industry.
We concluded that flexibility and the ability to adapt are the keys to building a new and better last-mile delivery model, especially in densely populated urban markets. Read more about four important ways that innovative retailers are experimenting with cost-effective, environmentally sustainable local delivery solutions so they can come out of 2020 stronger than ever.
Now, start planning how you're going to upgrade your last-mile customer fulfillment.
Those were our most popular blog posts of 2020. The past year tested the limits of local distribution, and many last-mile delivery solutions weren't up to the task. If your business experienced some of these same challenges, let us help you sell and distribute the products your customers need, when and where they need them, even in hard-to-deliver urban markets.
About Cura Group
Cura Group helps retailers navigate local distribution challenges by building and managing fully-staffed Sales Centers. We currently operate in New York City, Chicago, Houston, Miami, Los Angeles, and Puerto Rico. Contact us today to discuss a local strategy to get closer to your customers and make product access a more positive experience.
Related posts: