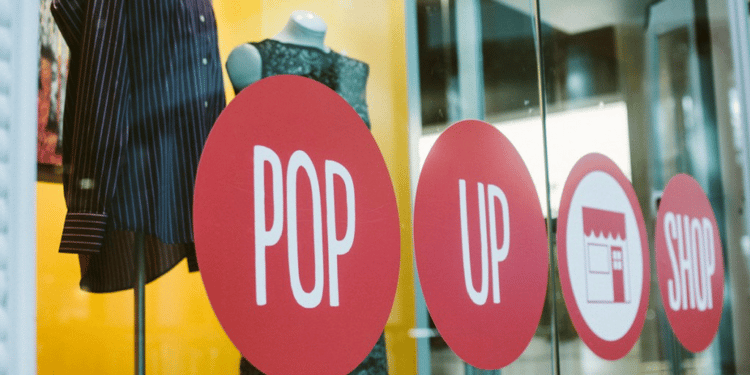 The growth of online shopping has caused retailers, rightly, to make real estate investments with an abundance of caution. But in Manhattan, the softening retail market is finding new friends in the pop-up-store concept.
Let's examine this phenomenon and how it's helped retailers looking to meet buyer demands for a physical location without a traditional real estate investment.
Opportunity for change
Pop-up stores allow retailers to test a particular market for the viability of a more permanent location. But, until recently, most landlords insisted on traditional long-term leases that caused many retailers to shy away from brick-and-mortar.
But the shuttering of many storefronts has Manhattan landlords warming up to the idea of temporary shops — and increasingly willing to take on short-term leases. Temporary rent is more attractive than none, after all. And landlords' surrounding properties are more attractive with an active — as opposed to boarded up — shop nearby, even if just for a while.
Shift in consumer mindset
The rise of pop-up stores in New York is indicative of a shift in consumer and retailer mindset, as well.
For consumers, online and mobile shopping has never been more popular. Yet the pop-up store concept draws on two shopping behaviors driving demand:
1) Limited-time opportunities
Nothing creates hype quite like the thought that something is only temporary. Pop-up stores play on this consumer psychology by creating a limited-time opportunity for them to try something new and see what's available before it all goes away.
2) The desire to collect at a physical location
We write often about the click-and collect phenomenon. Even when they order online, consumers are increasingly opting to pick up their orders at a physical location. They do this for many reasons, including security, convenience, cost savings, and — not the least of which — experience. The pop-up-store phenomenon proves that physical shopping still has a place among consumer buying preferences.
Retailers, be nimble
Many retailers are embracing an omnichannel approach to meet consumer demands for a brick-and-mortar presence in an online-shopping-dominant world. It's one of the many ways retailers are staying nimble to stay alive as the market softens.
Pop-up stores require great flexibility on the retailer's part but can reap enormous reward. If retailers can leverage data, for instance, to set up shop in consumer-dense areas during specific seasons, they can move from location to location to capture the most consumer activity at any given time. We see here another shift in retailer mindset: Instead of having the consumers come to them, the retailers come to the consumer.
Pop-up stores represent an interesting phenomenon indicative of an evolving retail landscape driven by consumer preferences and demands. But if retailers — and their landlords — can continue to be nimble and meet consumers where they are, they can navigate a soft market and find great opportunity.
Related posts: