In-house supply chain management seems like a good idea - until it's not.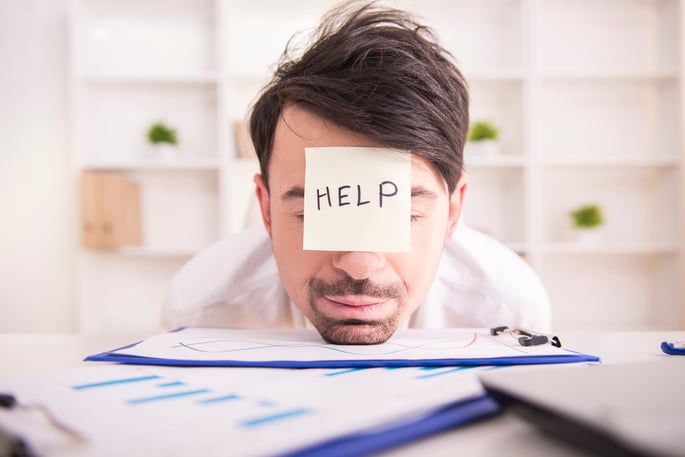 By definition, successful companies are those that continuously find new ways to streamline operations, reduce costs, and increase efficiency. Many businesses will consider handling warehousing and distribution operations in-house if they think they can save money by eliminating an extra link in their supply chain. However, this isn't always the best option and can even have the opposite effect from what was intended.
Here are a few reasons why companies should think twice before attempting to implement their own warehousing and distribution logistics solutions when they could partner with an alternative third-party logistics (3PL) service provider instead.
Benefits of a new kind of distribution partnership
There are a lot of good things to say about working with a traditional 3PL, but there are often limitations to what they are willing and able to do for any particular business. It can also be challenging to integrate their systems and processes with yours.

That doesn't mean, however, that you're always better off managing your supply chain on your own. Logistics providers like Cura Group offer a new, more flexible approach to 3PL and there are still plenty of good reasons to let a qualified partner like Cura run a fully-staffed distribution center for you.
1. Expertise and Experience
One of the primary benefits of a warehousing and distribution services provider like Cura Group is the expertise and experience we bring to the table. We specialize in customizable logistics - that's all we do. We have a deep understanding of the industry, the latest technologies, and successful real-world best practices that work in many different situations. This wealth of knowledge comes in handy when companies ask us how to optimize logistics operations and improve the bottom line.
2. Cost Savings
3PL alternatives still have economies of scale of a traditional 3PL that allow them to negotiate lower carrier rates, purchase equipment and supplies at better prices, and minimize training costs by hiring and retaining skilled employees. They can also help reduce your company's operating costs by identifying specific solutions to streamline your current processes and minimize waste.
3. Flexibility and Scalability
The best distribution partners offer the flexibility and scalability needed to respond quickly to changes in demand or supply chain disruptions. They can help you decide if your business requires a fully dedicated warehouse or if a shared facility is the smarter way to go. And they can ramp up or down efficiently because they already have the right infrastructure and a team that's used to handling unexpected shifts in the market.
4. Better Customer Service
Finally, a company that provides 3PL-type services for less can improve your customer service, which in turn can help build loyalty and grow your business. Access to cost-effective tools and systems that manage inventory levels, track shipments, and provide real-time delivery updates creates a high level of transparency and visibility that leads to stronger relationships and increases customer satisfaction.
Going to PBExpo2023 next month? Meet us in Miami!
Last July, Wayne Trzeciak joined Cura Group to help introduce our aviation parts warehousing and distribution solutions to the business aviation industry.
He'll be attending the 4th annual PBEXPO in Miami next month, where we're looking forward to hearing the latest thinking on digital supply chain solutions for aviation and aerospace. Drop him a note at wtrzeciak@curarg.com if you want to talk shop!
About Cura
Companies that take on their own warehousing and distribution thinking they will be more efficient often find that managing a supply chain while still trying to satisfy all their customers' other demands is more challenging than they expected.

At Cura Group, we focus on building customized warehouse and distribution solutions that are exactly what each of our clients needs to meet the requirements of their unique business model.

Still thinking about managing your logistics operations in-house? Contact us to see if our affordable "build, operate, manage" distribution model sounds easier than doing it yourself!
Related Blog Posts: