3 Valuable Lessons About Customer Service During Covid-19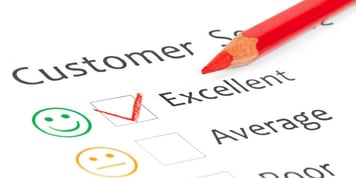 Looking back, no one could have known what awaited the retail industry and our economy in the first half of this year, just as no one can accurately predict what will happen next. We can, however, pause to reflect on some of the more obvious ways COVID-19 has impacted multi-level marketers (MLMs) and other direct-to-consumer businesses over the past six months.
In this post, we'll revisit three of our top blogs from 2020 and recap how retailers are adapting the way they sell and deliver goods to better meet the needs of their customers and employees during a global pandemic.
Why review these customer service trends now?
As much as we hate to say it, our new reality isn't going away anytime soon. And as much as we all look forward to the day when masks and social distancing are no longer required, our clients and their customers are growing accustomed to new procedures for brick-and-mortar stores and changing how, when, and where they buy goods online.
Merchants are realizing that the rules of "contactless commerce" — where the goal is to keep customers safe, not keep them shopping for as long as possible — are replacing tried and true merchandising and sales promotions techniques. Personalized service, eye-catching endcaps, last-minute door-buster sales: All the tricks of the retail trade are immaterial when people don't want to come into your store.
According to industry experts like Nikki Baird of Aptos Retail, the time has passed for retailers to invest in safer omnichannel strategies if they expect to succeed in the upcoming 2020 holiday season. "There are so many uncertainties as we approach the holidays this year," she says in a recent interview with Retail TouchPoints, "but one thing is clear: Retailers that can execute quick, safe and customer-friendly buy-online-pickup-at-curb (BOPAC) services in Q3 and Q4 will retain consumer trust — and gain market share."
Many retailers, along with their distribution partners, have already made significant strides to retool their supply chain and customer experiences, in very short order. But for others, the transformation to a new model is still a work in progress that can significantly impact profitability or even their ability to stay in business for the long run.
As promised, here are three blog posts we think can help put some of their challenges in more context:
Maybe we shouldn't start a list with another list, but we're including our first blog of the year not because it was wrong given the unexpected shock of Covid-19, but because many of our predictions still hold up.
In January, we highlighted that buy-online-pickup-in-store (BOPIS) was already an accelerating trend, and 85% of shoppers said it would motivate them to buy. While we couldn't have known that "BOPIS" would shortly give way to "BOPAC," we were right to anticipate that both retailers and their customers would benefit from the added convenience and efficiency of an integrated multi-channel option.
By April, we asked if logistics as we know it would ever be the same. And by May, we answered our own question by explaining how multi-level marketers can offer curbside pickup even if they don't have a store.
We described our unique process to help MLMs and direct sellers build and operate branded sales centers to bring inventory closer to their customers. We explained how Advance Will Call, our proprietary software solution and mobile app, allows sales centers to successfully fulfill curbside orders at scale.
In June, we doubled down on the theme of better customer service in a Covid-19 world and acknowledged that contactless pickup is here to stay for the foreseeable future. That said, we outlined some critical steps to make it as smooth as possible — including setting the right expectations — and giving employees the right tools to maintain a high level of personal interaction, even if it's through a car window.
Learning together as we go
The National Retail Federation describes the current state of commerce as a "hygiene-centric value proposition" that's forcing consumers and merchants to find new ways to handle what were once ordinary transactions. Whether it's BOPIS, BOPAC, contactless payments, or mobile will-call apps, at Cura Resource Group, we're committed to helping our clients adapt to whatever comes next. Ask us how we can help you open and operate a local pick-up center to better serve your customers.