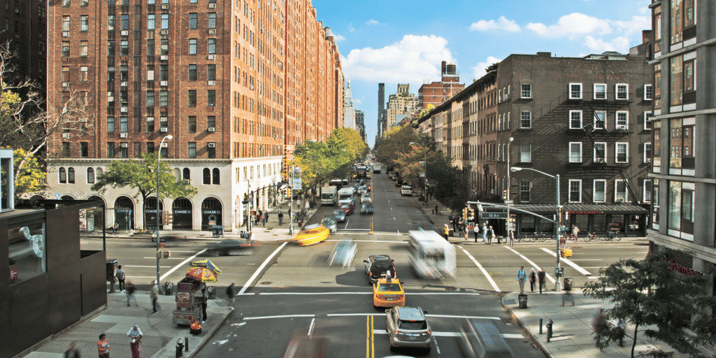 We intend this blog to be a resource for direct selling and e-commerce businesses trying to overcome last-mile delivery and shipping challenges. We want to keep you informed about the latest news and trends in your industries, particularly when it comes to last-mile challenges and customer pick-up centers. This is the second part of a two-part series recounting our most popular blog posts covering these topics. See part one here.
Top 10 posts about last-mile challenges
6. Consumer Trends Impacting the Direct Selling Industry
Direct selling continues to grow and evolve, year over year. A recent report detailing consumer behaviors looks at future trends that will help shape the industry. So what are the shopping trends that your direct selling business needs to be aware of to keep competitive?
Instant (or close to it) gratification
Shopping made simple
Anticipated retail
Tech-enabled intimacy
7. The Hidden Benefits of Bilingual Customer Service Reps
Have you underestimated the impact that customer service has on your organization? Customer service representatives can make or break how your customers feel about your business — especially if there are language barriers that make communication falter.
Between 2000 and 2010, the Hispanic population grew by 43%, or four times the nation's 9.7% growth rate, according to the latest U.S. Census Bureau report. This means many Spanish-speaking consumers may be looking to become a customer of your business.
8. Digital Tools Empower the Next Generation of Direct Sellers
Young entrepreneurs launching direct-sales endeavors are changing how today's businesses operate. Shaped by the needs of Generation Y, more direct sellers are leveraging digital tools in all aspects of their businesses — from sales collateral to how an independent business owner operates.
Consumers are increasingly turning to their computers and, more and more, their phones to make purchases. In fact, over 100 million people in the U.S. shop via their mobile devices on a regular basis, and that number is expected to continue to grow each year. Independent business owners are no different: They are looking to manage everything from purchases to business operations with the tap of a finger.
9. How to Capitalize on the 'Click and Collect' Phenomenon
"Click and Collect" enables online customers to order their items through a website and pick them up at a nearby retail store, an automated locker system, or a customer pick-up center. It's built for customers who don't want items shipped directly to their doors. Maybe they live at a hard-to-deliver address like a high-rise apartment building, or they don't want their item left unattended on a doorstep or lobby.
Click-and-Collect answers a fulfillment option that customers want. However, it challenges businesses to rethink their inventory, logistics, and supply chain strategies. This is particularly true for e-commerce companies without an existing brick-and-mortar presence.
10. Reasons Why E-Commerce Businesses Fail
4 out of every 5 e-commerce businesses fail within their first two years. Here are five common mistakes that e-commerce businesses are making.
Product: Successfully breaking into e-commerce means building a focused inventory and an attractive brand.
Website design: Poor website design is a major turnoff for customers, and one of the primary causes of e-commerce failures.
Online traffic: Use the Big Data options offered by Facebook and other social media networks to tailor your campaign to the kinds of people who might want your products. In conjunction, work hard at building an organic audience through an active social media presence and robust content campaign.
Cash flow: Every successful business needs a cash flow plan, yet a surprisingly large number of e-commerce businesses don't think it through. As a result they get hammered by meager profit margins, the cost of free shipping, unexpected expenses, or having too little initial investment.
Omnichannel strategy: Omnichannel demands that your website be optimized for all devices, and that your shopping, inventory and fulfillment platforms must be in perfect sync. You need to provide a bevy of delivery options. No longer can you get away with just a desktop-optimized website and basic parcel shipping.